Major Announcements Regarding Decriminalization of Marijuana in New Jersey & New York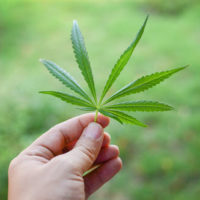 In late March, major steps were taken concerning the legalization (and decriminalization) of recreational marijuana in New Jersey and New York. While, on March 18, New Jersey Assembly and Senate Committees advanced a measure to legalize (and decriminalize) the substance, at the same time, New York's Governor Cuomo indicated that New York may have to cut the state's legalization measure from the April budget, indicating that progress on decriminalizing the substance might be delayed until June.
Promise in New Jersey
In New Jersey, the recreational marijuana legislation will now head to the floor, where legislators are expected to vote on it during the last week of March. If there are enough votes to pass it in the Assembly and Senate, Gov. Phil Murphy has indicated that he plans to sign it into law.
The current measure, as advanced:
Allows for the personal use and sale of up to one ounce of marijuana for anyone who is 21 years old or older;
Includes a $42 per ounce tax on marijuana, as well as the ability for localities to place additional taxes of up to three percent on the product where growers, processors, retailers, and/or wholesalers are located;
Calls for a cannabis regulatory commission (composed of five people; named by the governor, Assembly speaker, and Senate president) to be established to set rules and oversee the regulations and serve for five-year terms;
Calls for prior marijuana-related convictions and pending charges to be expunged for possession of up to five pounds; where some of the funds raised from these taxes would go towards covering the cost of expunging criminal records of marijuana-related crimes;
Requires that 30 percent of licenses go to minorities and women to incentivize their participation in the legal market;
Calls for an investigation of the influence marijuana has on driving; and
Calls for funding drug-recognition experts as part of the state's law enforcement.
While it would be legal to engage in these activities as soon as the law goes into effect, it will likely take longer for the legal marketplace to be established in the state. Still, according to reports, medical marijuana facilities would be allowed to offer recreational marijuana as son as the bill passes.
Contact Our New York & New Jersey Drug Crime Defense Attorneys to Find Out More
Meanwhile, in spite of the apparent setback in New York, whereby the April budget bill will no longer contain its adult-use cannabis legalization measure, Gov. Cuomo appears to be optimistic that New York will decriminalize marijuana this year.
However, it is still entirely possible to be arrested for a marijuana-related crime in both New Jersey and New York. If you have been accused of a drug crime, contact our experienced drug crime defense attorneys at the office of Phillip J. Murphy today to find out how we can help.
Resources:
leafly.com/news/politics/cannabis-out-new-york-drops-legalization-from-budget-bill
startribune.com/new-jersey-lawmakers-near-vote-on-recreational-cannabis/507584662/
thehill.com/homenews/state-watch/434650-new-jersey-legislature-advances-bill-to-legalize-recreational-marijuana