Member Of The Infamous Gambino Family Faces Charges In New York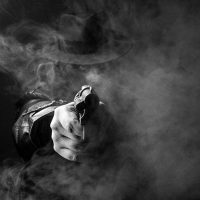 Even those who are completely unfamiliar with criminal organizations within New York are probably aware of the Gambino crime family. With a near mythical reputation in the United States, this criminal organization is commonly associated with the so-called "mafia." Although the organization has been active in New York since the early 1900s, it earned its name in 1963, when standing boss Carlo Gambino became notorious during the McClellan hearings of 1963. It is known as one of the "five families" of the Italian-American mafia in New York. The group is also known for figures like John Gotti. Today, the Gambino family is still active, and this was highlighted by a recent case in New York involving a Gambino member who allegedly murdered a loan shark.
If you have been accused of any crime related to crime family activity, it is imperative that you get in touch with a qualified, experienced criminal defense attorney as soon as possible. Although organized crime is taken incredibly seriously in New York, there's no sense in accepting needlessly harsh penalties for crimes. With assistance from a qualified attorney, you can fight for your rights and avoid criminal consequences for getting mixed up with the wrong crowd.
Gamino Associate Convicted of Murder 
On June 14th, it was reported that an individual named Anthony Pandrella had been convicted of murder and robbery under the Hobbs Act. He will be sentenced to a mandatory minimum sentence of 10 years. The charges stem from an incident involving an "execution-style" killing in which Pandrella shot an elderly man in the back of the head.
The victim was a man named Vincent Zito, who had known Pandrella for more than 30 years. Zito owned an illegal loan sharking business and was informed by Pandrella that he was under investigation by the authorities. This convinced Zito to hand over $750,000 for safekeeping in case it was seized by the authorities. When it became clear that he was not in danger, Zito asked for the money back. Pandrella did not return it. Not only that, but he shot Zito in the back of the head, ensuring he would never have to give back the money. He also stole a number of expensive wristwatches from the victim. Zito's body was eventually discovered by his 11-year-old grandson.
Enlist the Help of a Qualified Attorney Today 
For help from a skilled New York criminal defense attorney, look no further than Phillip J. Murphy. With our assistance, you can strive for the best possible results in a highly effective manner. We know that criminal charges can seem daunting, especially when you're caught up in organized crime. With our assistance, you can fight for your rights and mitigate potential legal consequences. Book your consultation today, and we can begin developing an effective action plan immediately.
Sources: 
justice.gov/usao-edny/pr/gambino-crime-family-associate-convicted-federal-jury-murder-and-robbery-brooklyn-man
en.wikipedia.org/wiki/Gambino_crime_family