Military Contractors Face Serious Consequences For Shoddy Materials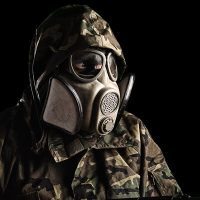 New York companies must be extremely careful when doing business with the US military. Although it's true that the military industry offers many opportunities for lucrative contracts, businesses must do everything in their power to conduct these contracts in a fully lawful and genuine manner. There are many examples of companies that have experienced serious consequences for providing shoddy or defective products to the United States. Some entrepreneurs have even been sentenced to prison time.
Entrepreneur Narrowly Escapes Prison for Providing False Documents to US Military 
On October 4th, it was reported that an entrepreneur from Rochester had been sentenced to two years of probation. In addition, he was given a $200,000 fine – and was ordered to pay a further $315,944 in restitution. As bad as this sentence may seem, it could have been much worse – and the individual narrowly escaped prison. The entrepreneur's crime was essentially providing shoddy filters to the US army.
The Justice Department explains that the individual was contracted by the US military to provide M98 Gas Particulate filters to various branches of the armed forces. He was specifically instructed to only construct the filters from two approved paper sources located within the United States. However, the entrepreneur decided to order his filter paper from China instead at a reduced price.
When the military found out about this, they decided to take the most decisive legal action possible – personally charging the entrepreneur in question with wire fraud instead of taking the company to court through commercial litigation. They were able to do this because the defendant had submitted false documents to the US military claiming that the filter paper was sourced from the US-based paper providers.
Other Recent Examples of Companies Providing Shoddy Materials to the US Military 
Earlier in 2023, a military contracting company was accused of defrauding the US military when it constructed "shoddy" military and humanitarian projects in Africa. The defendant was a Canadian contractor who bragged that her projects were "amazing." The military accused her of cutting corners and committing outright fraud.
There were varying reports about the shoddiness of the projects, including roofs blowing away in the wind and entire structures falling to the ground. This contractor was ordered to pay over $7 million in restitution and time served. In this case, the contractor was actually incarcerated for three years. Back in 2016, another military contractor was ordered to pay $3 million for providing shoddy combat helmets to the military.
Where Can I Find a Qualified, Experienced Criminal Defense Attorney in New York? 
If you've been searching for a qualified, experienced criminal defense attorney in New York, look no further than Phillip J. Murphy, Attorney at Law. Over the years, we have helped numerous defendants pursue positive results – including those accused of fraudulent or misleading business deals. We know that these situations can easily spiral out of control, but it's important to remember that the US military does not hold back when it comes to unfavorable contracts. Book your consultation today to get started with an effective defense strategy.
Sources: 
justice.gov/usao-wdny/pr/rochester-man-sentenced-falsifying-documents-submitted-army
sandiegouniontribune.com/news/courts/story/2023-01-20/military-contractor-sentenced-in-san-diego-for-multimillion-dollar-africa-fraud
abcnews.go.com/US/report-details-combat-helmet-makers-alleged-shoddy-manufacturing/story?id=41460916