Murphy Tackles Medical Marijuana In New Jersey After First Week In Office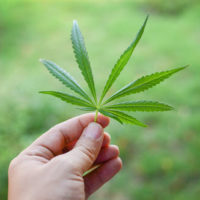 On January 23rd, New Jersey's new Governor Phil Murphy ordered a 60-day review of New Jersey's problematic medical marijuana program, indicating that he was considering making major changes to the program in order to help facilitate citizens getting the treatment that they need, and help the program to become more effective. Specifically, Murphy is currently considering allowing for home delivery, expanding the number of licensed dispensaries, expediting the patient application process, and allowing purchases beyond the two-ounce limit.
Current Medical Marijuana Rules in New Jersey
Currently, in order to legally use marijuana as part of the New Jersey medical marijuana program (MMP):
A patient must first be assessed by a bona fide registered MMP physician;
That physician must certify that the patient has an approved debilitating medical condition that meets the criteria of the program;
The physician then completes an "Attending Physician Statement" for each individual patient and submits the statement;
Once it is submitted, the patient is assigned a "Patient Reference Number";
The physician needs to give this to the patient, along with a copy of the statement; and
The patient then goes online to complete the online registration process.
Currently the only debilitating medical conditions that are approved by the program include Amyotrophic lateral sclerosis, inflammatory bowel disease (including Crohn's disease), multiple sclerosis, muscular dystrophy, terminal cancer, and terminal illness (if/when physician has determined a prognosis of less than 12 months of life). If the patient is intolerant to conventional therapy, additional conditions covered include glaucoma, Intractable skeletal muscular spasticity, post-traumatic stress disorder, and seizure disorder (including epilepsy).
New Jersey Medical Advisory Panel Pushes For More
In October, a medical advisory panel also recommended approving an expanded list of medical conditions that could qualify for medical marijuana treatments, such as anxiety, chronic pain, and Tourette syndrome, however, Murphy has not yet addressed this recommendation. Some medical marijuana advocates would also like to see additional changes made to legalize certain practices within the program, such as allowing people to grow their own plants and paving the way for additional medical professionals to recommend individuals in need of the program.
While some of these changes may require that legislation first be passed, some believe Murphy will likely be able to do so administratively. New Jersey is currently home to some 15,000 medical marijuana card-holding members. Murphy has expressed concern that, without making necessary adjustments to the system, these everyday people could be turned into criminals under the current system.
New Jersey Medical Marijuana Defense Lawyers
If you or a loved one could face criminal repercussions in relation to the use of medical marijuana, contact our office of experienced New Jersey drug crime defense attorneys at the office of Phillip J. Murphy today for a free consultation and we'll discuss your options. There is no reason you have to go through the fears and concerns on your own.
Resource:
nj.com/politics/index.ssf/2018/01/hold_murphy_expands_medical_marijuana_program_adds.html