Nature Versus Nurture: Juror Bias Against Criminal Defendants With Mental Disorders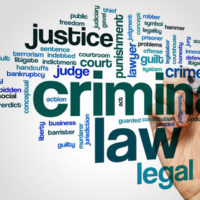 A new study out of the University of Missouri looks at to what extent jurors assign blame when it comes to criminal defendants with mental disorders. The study sheds light on how society assigns blame and punishment for crime based on why and how defendants acquire mental disorders.
While historically, the understanding has been that if those who engage in criminal activity suffer from a mental disorder, this should be taken into account when assigning blame, in fact, the new research specifically demonstrates that defendants with genetic mental disorders (i.e. those due to 'nature') are judged more negatively than those whose criminal behavior is allegedly due to 'nurture,' or environmental factors (such as being abused during childhood). The research also shows that defendants with genetic mental disorders are judged similarly to those who provide no explanation whatsoever for their mental disorders.
The Study, Its Results & the Implications
Unfortunately, the results of the study are not limited to blame alone, but also to punishment: The results of the two surveys conducted with 600 participants also revealed that when a mental disorder was reported as being genetic versus not genetic in origin, study participants not only assigned more blame for the crime to the criminal defendant, but also harsher punishments for the crime itself.
Researchers were also surprised to find that different causes of mental disorders had very little (essentially zero) effect on these judgments. For example, there was no difference when it came to mitigation for the criminal defendant whose mental disorder was due to being abused by a caregiver during childhood versus one who developed the disorder to due to a car accident. In other words, intentional harm was not associated with a less negative judgment or punishment for the defendant.
While the researchers admonish that more research needs to be done into why these were the results of the study, they also suggest that these results will be helpful in providing the very best in criminal defense representation to defendants with mental disorders and in ensuring that the jury understands if/whether a given defendant has a history of childhood abuse versus providing substantial genetic explanations for mental disorders to the jury. In other words, "genetic explanations have no mitigating effect," perhaps because the offender isn't seen as a victim (compared to, say, cases where the offender committed the crime due to a mental disorder which stems from being harmed by someone else).
Contact Us for Legal Assistance
If you or a loved one has been accused of a crime, it is imperative that you consult with experienced criminal defense counsel right away, particularly if that crime is linked to a mental disorder. How evidence is presented to a jury is key to ensuring that justice is done for criminal defendants.
Criminal defense attorney Phillip J. Murphy has been representing clients throughout New York and New Jersey and addressing mental disorders in the defense of those accused of crimes for more than 25 years. Contact our office today to receive a free consultation.
Resource:
phys.org/news/2017-10-criminal-genetic-mental-disorders-negatively.html