Neuroscience Gains Increasingly Important Role In Criminal Defense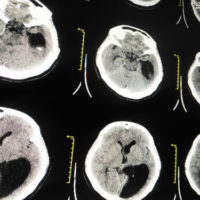 According to this recent piece featured in Scientific American, neuroscience is playing a larger and larger role in criminal defense cases every day. Specifically, criminal defense strategies are including behavioral tests, brain scans, and psychological evaluations more and more in an effort to mitigate potential punishments for criminal defendants.
As scientific methods to measure the effects of brain disorders and brain trauma have improved, so too has their use in court increased, not only in death penalty cases, but in more common crimes such as drug offenses and robberies.
"My Brain Made Me Do It"
According to the statistics, in 2012 alone, more than 250 judicial opinions cited defendants putting forth an argument akin to "my brain made me do it," and recently, that number has climbed to 420 or more each year.
This is evidently also the case even when criminal defense attorneys themselves do not bring up the issue of the link between brain disorders and crime: Some defendants have argued that a lack of bringing up the issue itself provides grounds for challenging the competency of the legal representation.
As a result, a committee formed by The National Academies of Sciences, Engineering and Medicine met on the topic of "neuro-forensics" on March 6th in Washington, DC. The committee covered a broad range of topics covering how genetics and neuroscience should be used in the courtroom, including how someone's brain and biology can explain behavior.
The Science Supports It
Those who may be skeptical of these developments should know that a recent study from December 2017 supports the connection between injuries in certain areas of the brain and criminal behavior. Scientists in the study relied on what's known as a "wiring diagram of the human brain," taking a close look at those who committed criminal activities following a brain injury. While all of the injuries occurred in different areas of the brain, they all technically belonged to the same network.
The Role of Genetics in Criminal Defense Declines
At the same time, the role of genetics in the courtroom appears to be on the decline as neuroscience takes on a more prominent role. In 2015, the number of judicial opinions that mentioned genetics dropped down to an all-time low of seven. Some have hypothesized that this is due to the fact that science linking genetic mutations with criminal activity simply has not panned out, even as scientists income more evidence pointing to a link between how our brains influence behavior.
New York & New Jersey Criminal Defense Attorneys
If you have been accused of a criminal behavior due to a brain disorder, it is crucial that you work with a criminal defense attorney who understands the latest updates in how scientific evidence plays a role in criminal defense and who is connected to the right experts. Contact the office of Phillip J. Murphy today for a free consultation and we'll explain more.
Resources:
scientificamerican.com/article/my-brain-made-me-do-it-is-becoming-a-more-common-criminal-defense/
independent.co.uk/news/science/brain-injuries-criminal-behaviour-link-latest-a8117361.html