New Bill Would Eliminate Mandatory Minimum Sentences for Nonviolent Offenses in New Jersey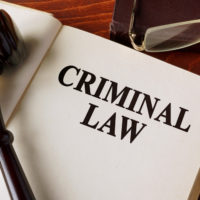 Most people can agree that nonviolent crimes should not be placed in the same general category as violent crimes. The intent to harm someone else is very different than trying to make a quick buck by bending the rules, driving without proper insurance, or stealing food in order to feed your family. In New Jersey, it appears as though lawmakers agree with this sentiment. A new bill would provide nonviolent offenders with greater leniency if it is signed by Governor Phil Murphy.
If you have been charged with a nonviolent crime in New Jersey, you can increase your chances for even greater leniency by enlisting the help of a qualified, experienced criminal defense attorney. These legal experts can help you pursue justice in an efficient manner. With a skilled attorney at your side, it becomes much easier to argue your case in court and avoid unnecessary penalties, such as jail time and fines.
General Assembly Approves New Measure
In March of 2021, it was reported that New Jersey's General Assembly had approved a new measure to eliminate minimum sentences for nonviolent offenders. Although it was unclear whether or not Governor Phil Murphy would actually sign the bill, it was seen by many as a step in the right direction. Criminal justice reform has been a priority for states across the nation in recent years, and New Jersey is certainly no exception.
The chances of the bill being signed are relatively high, as Murphy has stated in the past that he would support the elimination of minimum mandatory sentences. However, he only voiced support for the elimination of these sentences for drug and property crimes, and this bill would also include crimes of official misconduct. In the past, Murphy has stated that he would not sign such a bill if it eliminated mandatory minimum sentences for crimes of official misconduct.
Bipartisan Support 
Lawmakers in New Jersey have expressed the opinion that there is bipartisan support for the elimination of mandatory minimums. While the Democrats tend to support their elimination because of issues related to racial inequity, Republicans are more likely to support these bills out of pure logic. Simply put, many politicians believe that mandatory minimums "don't work." Statistics show that they fail to deter future criminals from committing more crimes, and the cost for taxpayers is also quite high.
With that said, the fact that this bill contains crimes of official misconduct could prove to be a sticking point. Many Republicans have voiced the opinion that elected and public officials should be held to a higher standard, and that they should not be exempt from mandatory minimum sentences.
Enlist the Help of a Qualified Attorney Today 
Skilled New Jersey criminal defense attorney Phillip J. Murphy can help you fight the criminal charges that you are facing. Thanks to a wealth of experience in a range of nonviolent and violent criminal cases, Phillip J. Murphy can assist you as you fight for justice. Thanks to new legislation, nonviolent offenders can avoid spending unnecessary amounts of time behind bars. That being said, you always need a skilled attorney if you want to take advantage of these new developments. Reach out today, and we can develop an action plan together.
Resource:
inquirer.com/news/new-jersey-bill-eliminate-mandatory-minimum-sentences-nonviolent-offenses-20210301.html
https://www.phillipmurphylawyer.com/can-you-go-to-jail-for-tax-evasion-in-new-jersey/