New Jersey and New York Immigration Courts Have Highest Backlog of Cases in the Nation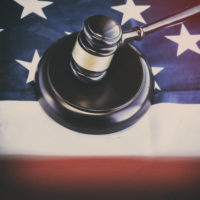 New Jersey and New York courts are currently backlogged and overwhelmed with thousands and thousands of pending immigration cases as a direct result of the Department of Homeland Security's (DHS) recent enforcement activities, as recently reported by NJ.com. Specifically, just through January, there were more than 540,000 pending cases across the county, with more than 70,000 in New York alone. And the numbers just continue to grow.
For many of these people, hearing delays have reached nearly two years; some close to three. With the current administration's call for even tougher enforcement, the net for cases considered a priority for deportation is predicted to widen significantly to the point where the system may be forced to either hire additional judges (which will be difficult given the federal hiring freeze) and/or create new detention centers, along with recruiting additional Immigration and Customs Enforcement agents, all at a significant financial cost.
System Bursting At the Seams with Too Few Judges
The president's proposed budget calls for millions to be spent on hiring new Border Patrol agents, as well as personnel for Immigration and Customs Enforcement. It also calls for billions to go towards creating additional detention centers, but apparently nothing for adding judges or legal representation via providing legal aid for the many people who are rounded up and in need of criminal defense representation as a result of the deportation crackdown.
One Strike…
The nation's immigration court system—ultimately in charge of deciding whether foreign-born individuals charged with violating immigration law should be removed from the U.S.—is administered by the Executive Office for Immigration Review. Sadly, many of those rounded up include victims of spousal abuse, who have children and who've lived here for decades. Still others were a part of Obama's Deferred Action for Childhood Arrivals program, which offered undocumented immigrants relief from deportation—even the opportunity to receive an education and work. Many of these people now find themselves detained for deportation after making one mistake, such as being arrested on a DUI charge years ago.
Realizing that even driving offenses are now being used to prioritize deportation cases, many people are now living in fear. Even legal residents are worried about their green cards being taken away. There is no shortage of stories involving people being detained over the most minor of infractions, or even those who simply exercised their free speech rights and publicly criticized Immigration and Customs Enforcement raids.
Criminal Defense Attorneys Helping Those Facing Deportation
If you or a loved one is facing deportation due to a previous conviction, we can help. Phillip J. Murphy has been representing those accused of crimes in the New York and New Jersey areas for more than 25 years. Contact us for a free consultation today to find out how we can help.
Resource:
nj.com/news/index.ssf/2017/03/in_immigration_court_time_moves_slowly.html