New Jersey Bans Wild/Exotic Animal Circus Acts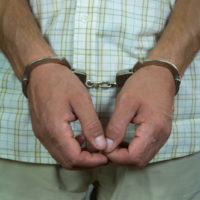 A measure signed into law by Governor Murphy on December 14—known as "Nosey's law—makes it illegal in New Jersey to use certain exotic animals such as elephants and tigers in events such as carnivals, circuses, petting zoos, and similar setups. The bill was reportedly passed for the sake of public safety, as well as to stem animal abuse that frequently occurs in association with these entertainment events.
However, the bill does not limit the definition of "exotic animal" to those that are arguably dangerous to and/or inappropriate to the public, but, by default, in accordance with how the state already defines exotic animals, as "any species of mammal, bird, reptile, amphibian, fish, mollusk, or crustacean that is not indigenous to New Jersey, as determined by the Fish and Game Council," arguably covering a broad array of activities involving a number of animals.
The bill follows a similar measure passed in Bergen County two years ago, which banned exotic and wild animal shows, as well as traveling shows that rely on wild animals throughout the county. In 2017, New York also banned the use of elephants, specifically, in traveling acts. Still, New Jersey is the first state to entirely ban the use of exotic and wild animals in traveling acts.
What Does The New Law Provide For? What Are The Penalties?
Under the new law, anyone who uses an elephant or other exotic or wild animal in a "traveling animal act" is subject to the penalties of the Endangered and Nongame Species Conservation Act, which includes the corresponding administrative and civil penalties ($250-$5,000), and includes injunctive relief (i.e. shutting down the animal act), but not the criminal penalties associated with the Act. Definitions in the law will be key in deciding whether parties technically violate it, and include:
"Traveling" as a vehicle, truck, trailer, or railway car used to transport or house an animal used for performances. Note that "traveling animal act" means an animal must be transported to or from the location in some kind of mobile housing facility;
"Performance" covers any "animal act, carnival, circus, display, exhibition, exposition, fair, parade, petting zoo, presentation, public showing, race, ride trade show, or similar undertaking" where animals "perform tricks, give rides, or otherwise participate in entertainment, amusement, etc. of a live audience."
Most notably, the law does not define "exotic animals," but rather, leaves that up to the relevant wildlife agency for guidance, which could arguably lend itself to interpretation confusion and unintended violations.
Contact Our New Jersey Criminal Defense Attorneys with Any Questions
If you have been accused of violating any animal and/or wildlife laws in the state of New Jersey, contact our experienced New Jersey/Bergen County criminal defense attorneys at the office of Phillip J. Murphy today to find out how we can help.
Resource:
newyork.cbslocal.com/2018/12/16/new-jersey-bans-exotic-animals/