New Jersey Grapples With Marijuana And Tobacco Laws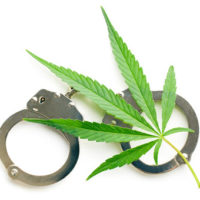 In November, two notable decisions concerning marijuana and tobacco occurred in the state of New Jersey, which will affect the criminal repercussions related to these substances:
State Must Reconsider Classification of Marijuana
On November 1, a New Jersey appeals court ruled that the state must reconsider its legal classification for marijuana, which is currently categorized as a Schedule 1 substance because the Division of Consumer Affairs mistakenly assumed it had to defer to the federal government's classification.
The ruling is expected to affect drug crimes and prosecutions in the state of New Jersey, with the court even pointing out that the substance has health benefits that are "abundantly and glaringly apparent." Because the drug is now used to treat health ailments which were unknown back in 1971 when the state first adopted the federal government's classification, New Jersey is effectively being forced to reevaluate and update the how it regulates marijuana as a controlled substance.
Reclassification will inevitably affect inflated prison terms for many of those serving time for drug crimes, some of whom are serving life sentences under the current statute.
Although there are currently close to 15,500 registered medical marijuana patients in New Jersey, marijuana is still in the same category as other drugs–such as LSD–which do not have any accepted medical use. This decision ultimately sets the stage for the state to effectively legalize the recreational use of marijuana.
It Is Now Illegal To Sell Cigarettes to Anyone under the Age Of 21
As New Jersey moves closer to legalizing the general use of marijuana, it has also started to restrict the legal smoking age: On November 1, a law making the minimum age for purchasing tobacco products and electronic smoking devices 21 years of age went into effect. The law is designed to protect youth from the negative effects of tobacco use, as any stores that sell to those under 21 will face fines up to $1,000 for each violation and potentially lose their license.
Previously, New Jersey residents had to be at least 19 years old to purchase tobacco products. Because more than 20 percent of the state's smokers are under the age of 24, the law is expected to have some benefits.
However, some, of course, have pointed out the hypocrisy of allowing those under the age of 21 to vote or be tried as an adult, but not make decisions for themselves regarding smoking. Some have also pointed out that youth who wish to smoke will still find the means of obtaining tobacco products one way or another. Truthfully, some of the incentives for lawmakers to pass the legislation might also have involved the amount of money the state of New Jersey spends on health care costs due to tobacco-related illnesses, which comes in at a whopping $4 billion per year.
Criminal Defense Assistance in New Jersey
If you or a loved one has been accused of drug possession, distribution, manufacturing, or trafficking, or a related crime, know that the conviction can have serious consequences on your record.
Attorney Phillip J. Murphy has extensive experience assisting those who have been accused of drug crimes here in New Jersey. Contact our office for a free evaluation and find out how we can help.
Resources:
usnews.com/news/best-states/new-jersey/articles/2017-11-01/nj-court-rules-state-must-review-marijuanas-classification
www.kansascity.com/news/article182012051.html
patch.com/new-jersey/montclair/new-jersey-s-new-smoking-age-gets-applause-eye-rolls