New Jersey Lawmakers Fail to Decriminalize Recreational Use of Marijuana Via Legislation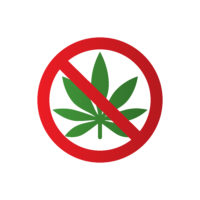 It's official: New Jersey lawmakers have given up on legalizing (i.e. decriminalizing) recreational marijuana in New Jersey by passing legislation, and have instead decided to pursue the issue via a ballot initiative next year. This follows the general pattern of a number of other states, whereby the only state that was able to legalize recreational marijuana through legislation instead of a ballot initiative was the state of Vermont.
However, it does appear that leaders in the Senate plan on moving forward with bills to expunge existing marijuana convictions and expand the state medical marijuana program via altering the Compassionate Use Medical Marijuana Act.
Legislation That Is Moving Forward: Expansion Of Medical Marijuana Program & Record Expunging
Regarding marijuana-related bills that are still moving forward in an attempt to keep the social justice aspects of the movement going: the first, known as NJ S10, would expand the medical marijuana program by increasing the allowable prescription amounts each month to three ounces, as well as create separate permits for cultivators, dispensaries, and processors. The bill would also allow advanced practice nurses and physician assistants to prescribe medical cannabis to patients (i.e. not just physicians).
The other bill, NJ A4498, would create a new process that allows marijuana-related crimes to be expunged from criminal records if there has been at least 10 years from the most recent conviction (or completion of probation, parole or release). Additional language would also allow ex-offenders to expunge third-degree marijuana distribution felonies from their records. This would include allowing individuals who were convicted of possessing up to five pounds of marijuana to clear their names. Still, questions remain as to how people could clear the records of convictions when an activity still technically remains a crime on the books.
What about the Ballot Referendum?
In New Jersey, the governor has no part in the ballot initiative process. Instead, the legislature can put a referendum legalizing the recreational use of marijuana on the ballot by passing the measure via a majority.
Some have recommended that the referendum appear in the form of a constitutional amendment so as to be as binding as possible. Still, New Jersey's Governor Murphy has indicated that the most important reasons for legalizing the substance via legislation was to also accomplish expungement and social justice goals. According to statistics, minorities are arrested three times as often as whites when it comes to marijuana possession.
Contact Our New Jersey Criminal Defense Attorneys
Unfortunately, this failure means that it is still entirely possible to be arrested for possessing marijuana in New Jersey. If you have been charged with a marijuana-related crime, contact our experienced New Jersey criminal defense attorneys at the office of Phillip J. Murphy today to find out how we can help.
Resource:
philly.com/news/new-jersey/legal-weed-dead-new-jersey-marijuana-referendum-steve-sweeney-20190515.html