New Jersey Legislation Permitting 218 Marijuana Dispensaries & Banning Child Marriage Moves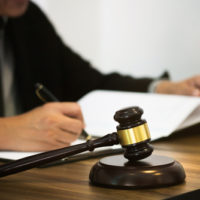 During the month of June, the New Jersey legislature moved forward on some key issues, including barring individuals under the age of 18 from getting married and opening the state to a number of legal marijuana dispensaries. Below, we discuss these changes in greater detail:
New Jersey Steps Closer To Banning Child Marriages
On June 7th, the New Jersey state legislature provided final legislative approval to ban child marriages. The ban now goes to Governor Phil Murphy's desk for approval.
Currently, New Jersey law allows 16 and 17-year-olds to obtain marriage licenses with parental consent, and anyone under the age of 16 to obtain parental consent and a judge's approval. The legislation would require that someone first reach age 18 before they could obtain a marriage license.
Between 1995 and 2015, most of the minors who got married in New Jersey were 16 or 17. Similar legislation previously came under fire for "religious concerns," however, this time around passed, citing human rights concerns associated with young girls facing arranged marriages. The legislation is also designed to combat sex trafficking and protect those who are otherwise forced into arranged marriages.
More Marijuana Dispensaries in New Jersey
New Jersey state legislators also introduced a bill that would increase the number of legal marijuana retailers in the state. The bill would authorize 218 marijuana dispensaries in New Jersey, including 120 that could legally sell the drug to anyone 21 or older (i.e. 120 recreational dispensaries and 98 medical marijuana dispensaries). Other provisions include:
Allowing municipalities to ban a dispensary from opening within its borders, but only if the local governing body passes an ordinance within 180 days of the law's enactment;
Phasing out the seven percent sales tax on medicinal cannabis within three years;
Ensuring that dispensaries create separate "retail marijuana consumption areas" on the premises; and
Mandating that a positive drug test cannot be used as a basis to deny someone housing, a job, or medical care unless failing to do so would put the "school, employer or landlord in violation of federal law" or at risk of losing federal funding.
Meanwhile, separate bills making marijuana legal for all adults and expanding the state's medical program from six to 98 locations were also introduced. Overall, all legislation legalizing marijuana for adult recreational use would eliminate the draconian laws and penalties currently in place, and improve social justice issues throughout the state, including helping to ensure that consumers are legally and safely knowing what they are consuming. Some, however, are concerned that the bill doesn't go far enough to promote racial justice and help address previous crimes.
New Jersey Criminal Defense Attorneys
As attorneys with more than 25 years of practice in defending those accused of crimes in New Jersey, contact us at the office of Phillip J. Murphy if you have any concerns about crimes you have been accused of or charged with. We serve clients in Bergen County and surrounding areas.
Resources:
nj.com/politics/index.ssf/2018/06/nj_lawmakers_pass_bill_to_forbid_children_from_mar.html
northjersey.com/story/news/new-jersey/2018/06/08/new-jersey-legal-weed-bill-would-allow-218-dispensaries/684484002/