New Jersey Moves To Criminalize Certain Activities Involving Guns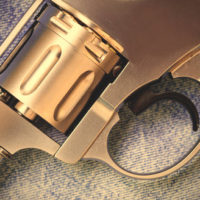 In the wake of the Florida school shooting tragedy, some New Jersey lawmakers are advancing measures to tighten state already-strict gun laws, and New Jersey Gov. Phil Murphy has indicated that he (at least conceptually) embraces the move. The proposed bills would criminalize certain types of activities both for businesses that sell guns and the individuals who use them.
Legalization Proposed
Examples of what the proposed bills would do include:
requiring that firearms be seized if a mental health professional determines that an individual poses a threat to society;
requiring background checks for all private gun sales;
lowering the maximum magazine capacity for most rifles;
requiring residents to demonstrate a "justifiable need" to carry a permit; and
prohibiting body-armor-penetrating ammunition.
Concerns—Does This Go Too Far?
Some have expressed concerns that these measures would simply burden law-abiding citizens, while still allowing criminals to carry on per usual. Others—such as NRA representatives—have also pointed out that New Jersey should first take measures to add guards to schools before criminalizing activities potentially linked to individuals' Second Amendment rights.
Current Weapons Charges in New Jersey
Weapons charges already carry hefty penalties here in New Jersey, and are in part governed by the "Graves Act." These potential charges include illegal possession of a BB gun, possession of a weapon for unlawful purpose, unlawful disposition of a firearm, and unlawful possession of a weapon, and often carry jail time and parole ineligibility.
Specifically, the Graves Act mandates a period of parole ineligibility which is either one-half of the sentence imposed, or 42 months (whichever is greater) for the first through third degree enumerated crimes, or 18 months for a crime of the fourth degree, while in possession of a firearm. That parole ineligibility is up to 10 years for a first or second degree crime committed while in possession of a machine gun or assault firearm, five years for a third degree crime, or 18 months for a fourth degree crime. The Graves Act also requires an extended term when the defendant has previously been convicted of a crime involving the use or possession of a firearm, and then commits an enumerated offense.
However, by working with an experienced criminal defense attorney, it is possible to instead, be sentenced to probation without going to prison, or sometimes agree to participate in the Pre-Trial Intervention program, which results in no criminal record once complete.
New Jersey Weapons Defense Lawyer
If you have been accused of a gun and/or weapons charged in New Jersey, you could be facing some serious consequences. Contact our New Jersey criminal defense of weapons charges attorney Phillip J. Murphy today for a free consultation to find out how we can help.
Resources:
abc7ny.com/politics/nj-lawmakers-advance-measures-to-tighten-state-gun-laws/3153281/
judiciary.state.nj.us/attorneys/assets/attyresources/manualsentencinglaw.pdf