New Jersey Official Sentenced To Home Confinement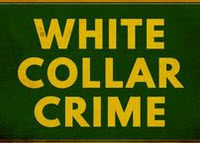 On March 6th, David Samson—former attorney general of New Jersey—was sentenced to home confinement for one year and ordered to pay a fine of $100,000 after admitting that he had used his authority as chairman of the Port Authority of New York and New Jersey to coerce United airlines into operating a weekly flight from New Jersey to South Carolina for his own personal benefit.
Samson had allegedly threatened to block construction of a hangar that the airline needed constructed at Newark Liberty International Airport unless the airline provided him with the service, and was also associated with the charges that arose from the investigation into the closing of access lanes at the George Washington Bridge four years ago.
History & Others Involved
Samson had once served as attorney general under Governor Jim McGreevey and was also a mentor to Chris Christie at one point. He was then appointed as chairman of the Port Authority by Christie in 2010. Samson resigned in 2014, followed by three senior United officials in 2015.
Other appointees and deputies at the Port Authority and Christie's aides have also been convicted for their roles in the lane closings, and are scheduled to be sentenced during the second week of March. Part of Samson's sentence will include four years of probation, but no prison time, as his attorneys argued that he was in poor physical and mental shape. Christine's commissioner of transportation was also charged with conspiracy to commit bribery, but died last month at the age of 62.
Corruption and Government Fraud
The New Jersey agency charged with gathering intelligence and investigating instances of improper dealings by elected and appointed officials is the Corruption and Government Fraud Bureau within the Division of Criminal Justice. Typically, the Bureau prosecutes cases involving official misconduct, theft, bribery, fraud, and other offenses. It also prosecutes efforts related to political corruption.
When it comes to conspiracy law, the motive or intent does not typically have to be proven by prosecutors, only the agreement to break the law. In these cases, the primary crimes alleged are misuse of property of an organization receiving federal benefits (i.e. the Port Authority of New York and New Jersey).

Does The Punishment Fit The Crime?
Many are now commenting that, typical with most white-collar crime, this light sentence signals to the public that public officials can engage in corruption without significant consequences. Specifically, with Samson sentenced to home confinement at his weekend home, there is a certain irony to the case, as he allegedly pressured United to schedule the additional flights just so that he could spend more time at that same weekend home.
The Best New Jersey Criminal Defense Services
Engaging in bribery and/or blackmail as a public official carries its consequences and this typically includes serious prison time. If you or a loved one has been accused of a crime in New York or New Jersey, contact Phillip J. Murphy today to discuss your legal options. We serve clients in Bergen and Rockland Counties, and surrounding areas.
Resources:
nj.gov/oag/dcj/corruption-fraud.htm
nytimes.com/2017/03/06/nyregion/david-samson-bribery-port-authority-new-jersey.html