New Jersey Scam Artists Use Ukraine Crisis To Fuel Ponzi Scheme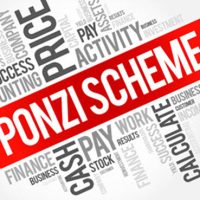 Using the Ukraine crisis as a business opportunity may lead to serious criminal charges in New Jersey, especially if the business you're running is actually a Ponzi scheme. This is an issue that a group of defendants in New Jersey are now facing, and they may spend decades in prison as a result of their actions. The politically sensitive nature of the Ukraine crisis may lead to especially harsh consequences for any fraudulent activities that seek to take advantage of it. These defendants also face particularly strict penalties because they have a history of committing similar offenses.
New Jersey Man Commits Serious Fraud for a Third Time 
On July 19th of 2023, the Justice Department announced that a man from New Jersey had been charged with multiple offenses related to a Ponzi scheme that allegedly took advantage of the Ukraine war. This individual had been convicted of fraudulent business activities on two prior occasions, although his 24-year prison sentence was commuted. Despite the fact that he was not allowed to participate in any kind of investment activity after his prior convictions, he allegedly attempted to once again defraud investors by using a false identity.
U.S. Attorney Philip R. Sellinger writes that this individual "[…] once again perpetrated a sophisticated fraud scheme causing losses of millions of dollars. He did so by using a fake name and falsely promising access to deals involving scarce medical supplies, baby formula, and first-aid kits supposedly destined for wartime Ukraine."
This defendant was initially convicted on two other fraud charges – including a real estate Ponzi scheme. After serving less than 8 years of his 24-year sentence, his sentence was commuted by President Trump – and he was released. He then proceeded to immediately create a new investment company under a fake name, offering investment opportunities in Covid masks, baby formula, and first-aid kits being sent to Ukraine.
The company quickly devolved into a classic Ponzi scheme, and investors' funds were used to pay off other investors. The investors who received the money were under the impression that their initial investments were earning returns. During various communications with co-defendants, the individual revealed that he had been hiding money from the US government in a number of different ways – even prior to creating the new Ponzi scheme. He is now facing up to 20 years in prison for wire fraud conspiracy and five years for conspiring to obstruct justice.
Where Can I Find a Qualified, Experienced Defense Attorney in New Jersey? 
If you have been accused of running a Ponzi scheme or carrying out any other fraudulent activity, it makes sense to get in touch with a qualified, experienced New Jersey criminal defense attorney at your earliest convenience. Choose Phillip J. Murphy, Attorney at Law to get started with an effective defense strategy. During your initial consultation, we can discuss your unique situation before determining the best course of legal action. Reach out today.
Source: 
justice.gov/usao-nj/pr/convicted-ponzi-schemer-four-other-men-charged-multimillion-dollar-fraud-scheme-and