New Jersey Scrapping Cash Bail System & Releasing People Before Trial Is Working, According to New Report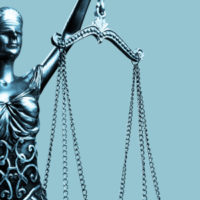 A new report released in early April highlights the fact that New Jersey scrapping the cash bail system and letting individuals out of jail before trial not only did not result in a crime increase, but has resulted in the state detaining almost half as many people pretrial.
Pretrial Release Based On Whether Defendant Is Dangerous
For the last two years, New Jersey has relied on a pretrial system that, instead of using cash bail, involves assessing a defendant's risks and then recommending monitoring and reporting if the defendant is released (unless the prosecutor successfully makes the case that the defendant is too dangerous to be released). In addition, defendants' assessment scores are based on previous criminal histories instead of demographic or community data; for example, if they've been previously convicted of crimes versus their employment status. These assessment scores are also recommendations–not final determinants–regarding whether a defendant will be detained or the prosecutor will recommend that they are too dangerous to be released.
Report Reveals Huge Strides In Criminal Justice & Civil Rights Reform, But There Is Still Room For Improvement
Specifically, according to the report:
The number of people incarcerated in the state declined by 6,000 and the pretrial jail population dropped close to 44 percent;
The rate of pretrial detention was less than seven percent and people spent an average of 3.7 days in jail instead of 7.4;
There was a very small drop in the court appearance rate and small increase in new criminal charges against defendants that were released;
There was a 17 percentage point shift in police giving out summons rather than making arrests for low-level crimes; and
The percentage of people who remained in jail for serious violent offenses increased from 35 to 47 percent.
Unfortunately, however, New Jersey is still jailing a disproportionately large number of African-American males (while the percentage of African-American women in jails dropped from 44 to 34 percent). Still, the report makes it abundantly clear the criminal justice reform has not made New Jersey any less safe and there has been a clear victory in civil rights for the thousands of low risk criminal defendants who are now being diverted from jail and, instead, able to carry on their lives before their trials. That being said however, in spite of these successful reforms, the program may soon run out of funds to cover its costs.
Contact Our New Jersey Criminal Defense & Civil Rights Attorneys for A Free Consultation
Don't hesitate to contact our experienced New York criminal defense attorneys at the office of Phillip J. Murphy for a free consultation to ensure that you receive fair pretrial treatment and the very best in criminal defense services. We are committed to ensuring that you do not suffer as a result of criminal injustice.
Resource:
njcourts.gov/courts/assets/criminal/2018cjrannual.pdf
https://www.phillipmurphylawyer.com/new-york-follows-new-jersey-in-judge-deciding-that-stun-gun-ban-is-unconstitutional/