New Jersey State Appeals Court Clears Lower Court's Decision, Allowing Minor Rape Suspect to Be Charged as an Adult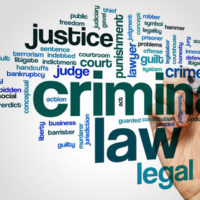 In July, a New Jersey state appeals court overturned a state Superior Court's decision not to try a 16-year-old boy accused of rape as an adult reportedly because the boy comes from a "good family" and is "destined for a good college." The suspect is accused of raping another 16-year-old who was reportedly intoxicated at the time and then sending the video to his friends.
In its decision, the state appeals court warned the judge against creating separate categories of individuals who are treated differently based on whether they come from good families and have good test scores. Prosecutors have now been cleared to seek an indictment and try the teen as an adult.
Charging Minors As Adults In New Jersey
In New Jersey, prosecutors can try a juvenile in adult court under the "juvenile waiver law" for serious, violent crimes such as sexual assault and homicide if they are 15 years old or older. If charged as an adult, not only would the suspect have to register as a sex offender, but he would also face the following counts:
1st degree aggravated assault;
2nd degree sexual assault;
3rd degree endangering the welfare of child; and
3rd degree invasion of privacy.
New Jersey State Appeals Courts Overturning Lower Court Decisions When It Comes to Sex Crimes
The Superior Court judge also reportedly questioned whether or not the victim was as intoxicated as she claimed to be and whether the suspect's actions could technically be classified as "rape," indicating that rape, in his view, involves very different circumstances, including two or more men using weapons and beating the victim. According to the state appeals court, the judge effectively decided the case based on his own personal opinion and not based on what state statute mandates, which involves relying on the judgment of prosecutors when it comes to these types of cases. The decision reflects a recent pattern by the New Jersey appeals court for finding minors culpable of rape when a minor victim is involved, specifically taking issue with judges substituting their own judgment for that of the prosecutor.
Still, trying minors as adults is reserved for a limited number of cases, as the state's juvenile system is focused on rehabilitation instead of prison time, whereby local police departments work with victims when it comes to restitution.
Contact Our New Jersey Criminal & Sex Crime Defense Attorneys
If you or someone you know has been charged with a sex crime, contact our experienced New City criminal defense attorneys at the office of Phillip J. Murphy to find out how to proceed in ensuring that you receive a fair trial and your rights are protected.
https://www.phillipmurphylawyer.com/when-algorithms-determine-whether-criminal-defendants-will-spend-decades-in-prison/