New Jersey Supreme Court Bars Retroactive Application Of Megan's Law Amendment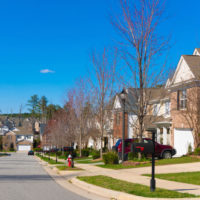 On May 30th, the New Jersey Supreme Court held that an amendment to Megan's Law enhancing penalties for sex offenders who violate parole requirements was unenforceable and violated both state and federal constitutions. In doing so, the court vacated the convicts' third-degree convictions for parole violations after four offenders had committed minor violations of their parole conditions.
In its decision, the court stated that a law (i.e. the amendment) increasing the punishment of a crime constitutes an "ex post facto law," which is a constitutional violation.
The Law & Decision
In 1994, the New Jersey state legislature (and, eventually, the federal government) enacted Megan's law, which required that paroled sex offenders register their whereabouts. In 2002, an addition to bring New Jersey's version in line with federal law mandated that those convicted of certain sex offenses be subject to a lifetime registry requirement. In 2014, the New Jersey state legislature then passed an amendment enhancing punishments for those who failed to comply with the community notification requirements from fourth degree crimes to third degree crimes.
While the four defendants on trial in the case were paroled before the 2014 amendment passed, they were indicted for violations that could have subjected them to prison/parole requirements for life under the 2014 amendment. This was held by the state Supreme Court to violate the defendants' rights under the New Jersey Constitution's ex post facto clause, materially violating the defendants' prior sentences.
Widespread Application to All Previous Convicted
In its decision, the Court effectively struck down the 2014 amendment as violating federal and state constitutions in every circumstance applied because it does not relate to the commission of a subsequent crime, but rather to the terms of sentences imposed for prior crimes.
Another Step for New Jersey Taking Issue with Megan's Law
This is the second ruling that the New Jersey Supreme Court has made against Megan's Law just this spring:  In April, the Court ruled that juveniles can no longer be placed on the state's sex offender registry for life. In doing so, it ruled that a portion of Megan's Law is unconstitutional and violated juveniles' due process rights under the state constitution. Instead, the Court reverted to a previous requirement that allows for juvenile sex offenders to apply to be removed from the registry after 15 years.
Experienced New Jersey Criminal Defense Attorney
If you have been accused of violating parole or are facing enhanced penalties due to a prior crime, contact New Jersey criminal defense attorney Phillip J. Murphy today for a free consultation and guidance on how to ensure that your rights are protected. We have been defending clients throughout New Jersey for more than 25 years.
Resources:
law.com/njlawjournal/2018/05/30/nj-supreme-court-bars-retroactive-application-of-megans-law-amendments/
nj.com/politics/index.ssf/2018/04/court_strikes_down_piece_of_megans_law_for_juvenil.html