New Jersey Takes Step Closer To Criminal Justice In Earning "A" Grade For Bail Reform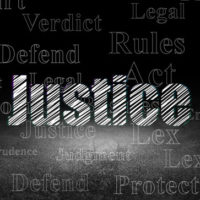 A recent report card released by a national nonprofit that advocates for bail reform indicates that New Jersey's new bail reform program is working in making progress towards criminal justice.
Specifically, New Jersey earned the only "A" grade in the report based on changes that went into effect on January 1; changes which include nearly completely eliminating cash bail and increased reliance on pretrial assessments. As a result, research done by the state judiciary indicates that there has been a 20 percent decline in the number of people being held in jail awaiting trial.
Pretrial Assessments
The low pretrial detention rate, elimination of cash bail, and pretrial assessment tool is what earned the state an "A" grade in the report. The changes have an impact in each and every courtroom, with judges effectively deciding to release or detain a defendant based on pretrial assessment. This assessment effectively reflects whether or not the defendant is likely to commit another crime, show up for court dates, etc.
Elimination of Cash Bail
Judges are also specifically instructed to only set cash bail when it is the only way to ensure that the defendant returns to court and/or for the sake of public safety (which has resulted in a total of fewer than 30 defendants being required to pay cash bail thus far this year). As a result, judges can establish release conditions and allow defendants out while they are awaiting trial.
Avoid Detention before Trial Whenever Possible
In terms of criminal justice reform, the concept is that detention should be the exception versus the norm precisely because those accused of crimes in our system are presumed innocent until proven guilty (versus being detained until proven innocent or guilty). It is widely known that cash bail practices unduly and disproportionately punish the poor, which then creates a burdensome cycle, as those individuals are then more likely to suffer from wage and job loss.
Criticism
Bail reform measures were passed via voter-approved legislation two years ago and went into effect earlier this year, but of course have also drawn criticism from some, who claim that New Jersey is releasing too many dangerous criminals onto the streets as a result. Some public safety advocates have argued that as a result of bail reform, more minor crimes such as break-ins are being committed in New Jersey's cities. However, the report released on November 1 indicates that statewide crime rates dropped in the first nine months of 2017 compared to the same period in 2016.
Criminal Defense Representation Serving Bergen County & Surrounding Areas
If you have been accused of a crime, you should work with an experienced criminal defense attorney from the beginning in order to ensure that you aren't the victim of injustice. Contact the office of Phillip J. Murphy today to find out how we can help you via legal representation—we offer free consultations to New Jersey residents in and around Bergen County.
Resource:
nj.com/news/index.ssf/2017/11/nj_only_state_to_get_a_grade_from_national_bail_re.html