New Jersey's Crime Rates Plunge Post Bail Reform Law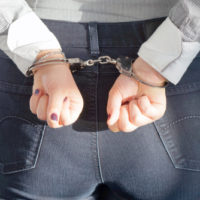 New Jersey's sharp decline in crime has many wondering if the new rules surrounding bail reform—otherwise known as the Criminal Justice Reform Act (or "Bail Reform Law")—possibly had an important impact on these statistics. Specifically, violent offenses, such as homicide and robbery, are down more than thirty percent throughout the state within the last two years.
New Jersey's Criminal Justice Reform Act did a number of things, most notably, eliminating cash bail and providing judges with more discretion to keep certain violent offenders in jail without providing the option of bail. Some hypothesize that bail reform ends up helping innocent people, who would previously take a plea deal just to get out of jail because they couldn't afford bail. In addition, in 2017, more than 8,000 offenders were kept in jail pending trial without the option of bail due to posing a risk to public safety.
More on New Jersey's Criminal Justice Reform Act
How does the Act—which went into effect on January 1, 2017—keep innocent people out of jail, exactly? It mandates that someone can only be held if their release "poses an unacceptable flight risk" or "a danger to their community." In order to assess potential public safety issues, specific public safety risk assessments are done in order to allow the judge to make a decision about detention or release, which is based on the likelihood that a defendant will commit additional criminal activities, flee, or obstruct justice by intimidating witnesses.
It also amends the New Jersey Constitution to order the preventative detention of dangerous defendants charged with non-capital crimes and imposes deadlines for those who are detained pending trial in order to ensure a swift and expeditious process. Previously, New Jersey case law prohibited judges from even considering public safety in setting bail.
Finally, the law also establishes substantive standards for both police and prosecutors to apply and procedural requirements in order to ensure a certain amount of uniformity in exercising discretion. While monetary bail does remain an available option under the new law, it is only available as a last resort when the court finds that release under non-monetary conditions will fail to reasonably assure the defendant's appearance in court. Still, monetary bail cannot be imposed to prevent the defendant's release. A prosecutor must seek pretrial detention instead of imposing a monetary bail unless monetary bail is absolutely necessary to assure the protection of public safety and to prevent obstruction of the criminal justice process.
If You Have Been Charged, Contact New Jersey Criminal Defense Attorney Phillip J. Murphy
If you live in Bergen County or a surrounding area of New Jersey, contact experienced criminal defense attorney Phillip J. Murphy for a free consultation to find out how we can help ensure that your rights are protected.
Resources:
wnyc.org/story/crime-rates-plunge-new-jersey-giving-bail-reform-advocates-chance-gloat/
aclu-nj.org/theissues/criminaljustice/pretrial-justice-reform