New Jersey's New Car Theft Laws Explained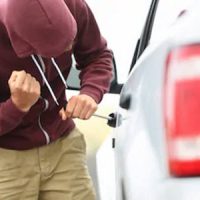 In July of 2023, Governor Murphy signed several new car theft laws. This effort was aimed at reducing the number of auto crimes in the Garden State – a problem that has led to public outcry for years. Understanding these new laws is important, as it may considerably alter your consequences if you are ever caught committing one of these offenses.
Governor Murphy had this to say about four new bills that target auto crime:
"Every person should be able to feel safe and secure in the communities they call home. That is why over the past year we have taken serious steps to crack down on the troubling rise in auto thefts. Today's comprehensive bill signing is an additional step in the right direction. I am grateful to our legislative leaders for recognizing the seriousness of this issue and for taking swift action to bring these bills to my desk. Together, we will continue to work with our partners in law enforcement to keep New Jerseyans safe."
But how exactly has Governor Murphy changed existing laws?
Master Keys and Software 
Bill A4930/S3390 specifically targets crimes involving so-called "master keys" and other car-theft software. For those who don't know, thieves are now relying on special key fobs and computer programs that can unlock cars and even start engines. The new legislation outlaws the possession of these devices. Being caught with one of these items may result in a fourth-degree crime charge. Exemptions apply to law enforcement personnel, insurance workers, and leasing business entities.
Extended Sentences 
Bill A4931/S2284 creates extended sentences for "persistent motor vehicle offenders." This means that if you are convicted of two or more cat theft crimes, then you will likely face longer prison sentences under this new bill. In addition the value of the car now plays a role in determining the penalties. For example, a more valuable car may result in a
second-degree crime rather than a third-degree crime. Finally, this bill creates separate penalties for the theft of a motor vehicle and the receipt of a motor vehicle.
Leading an Auto Theft Ring 
Bill A5034/SS3006 is quite straightforward, and it adjusts the definition of the term "leader" in existing legislation that creates stricter penalties for these individuals. "Participants" are also more clearly defined, and these individuals face lesser penalties (third-degree crimes) rather than the leaders of the auto theft networks.
No Pretrial Release 
Another important bill to consider is A5189/S3777. This new law states that there is no longer any "presumption" of pretrial release for defendants charged with certain auto theft crimes. If you have a prior arrest or conviction on your record for an auto theft crime within a 90-day period, you will find it very difficult to secure pretrial release.
Where Can I Find a Qualified, Experienced Defense Attorney in New Jersey? 
If you've been accused of an auto-related offense, it is imperative that you get in touch with a qualified, experienced New Jersey criminal defense attorney at your earliest convenience. Choose Phillip J. Murphy, Attorney at Law to strive for the best possible results in a confident, efficient manner. We'll help you get started with an effective action plan as you mitigate potential consequences.
Sources: 
nj.com/politics/2023/07/murphy-just-signed-new-laws-aimed-at-fighting-car-thefts-in-nj.html
nj.gov/governor/news/news/562023/approved/20230707a.shtml