New Jersey's New Hazing Law Explained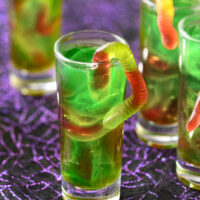 Hazing is a serious problem in many schools across the United States, and in many cases, it can be deadly. In response to this issue, New Jersey has created new anti-hazing laws that protect students from being victimized in the future. In addition, these laws enact strict penalties for those who engage in or allow hazing. This is certainly a step in the right direction, but what are the details of these new laws? What happens if you have been accused of hazing in New Jersey?
If you are facing criminal charges related to hazing, you should get in touch with a qualified, experienced criminal defense attorney in New Jersey immediately. These legal professionals can guide you towards a positive legal outcome in an efficient manner. There are many "grey areas" when it comes to New Jersey's anti-hazing laws, and it often isn't clear whether behavior is simply ill-advised or illegal.
The Death of Timothy J. Piazza
 New Jersey's new anti-hazing laws are in large part a reaction to the death of Timothy J. Piazza. This New Jersey-based student died in 2017 after a hazing incident that saw him drink excessive amounts of alcohol while enrolled at Penn State University. After consuming this alcohol, Piazza then fell numerous times, resulting in severe head injuries and eventual death. Members of the fraternity that were organizing the hazing waited 12 hours before calling 911, and three of these individuals were later given jail time.
The Details of New Jersey's Hazing Laws
 Both New Jersey and Pennsylvania have now created anti-hazing laws in response to Piazza's passing. New Jersey's hazing laws are relatively straightforward. All higher education institutions, including public and private middle and high schools, must adopt anti-hazing policies. These policies must include penalties for offenders, and these penalties must be enforced. In addition, hazing that causes serious injury or death is now a third-degree crime rather than a fourth-degree crime. Hazing that causes any injury is now a fourth-degree crime rather than a disorderly persons offense.
Penalties for Hazing
 You will be charged with hazing if you organize, promote, or participate in any conduct that places a person in danger of bodily injury if this conduct is "in connection with the initiation of applicants to or members of a student or fraternal organization."
An offense that causes any injury is referred to as "hazing," while an offense that causes serious bodily injury or death is referred to as "aggravated hazing." The latter is a third-degree crime, which means conviction results in between three and five years in prison. "Hazing," on the other hand, is a fourth-degree crime that involves a prison sentence of up to 18 months.
Enlist the Help of a Qualified Attorney Today
 If you are facing hazing charges, connect with New Jersey criminal attorney Phillip J. Murphy at your earliest convenience. We stay on top of the latest legal developments in New Jersey, and we can help you fight hazing charges in an effective manner. With our help, you can avoid a range of potential legal consequences, including jail time and fines. Book your consultation today.
Source:
cnn.com/2021/08/25/us/new-jersey-anti-hazing-law-tim-piazza/index.html