New Report Reveals Feds Targeting Minorities in "Fake Drug Crimes"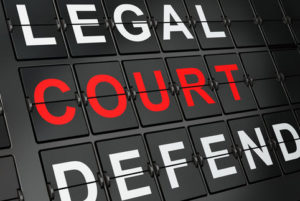 According to a report recently released by Professor Jeffrey Fagan and the University of Chicago Law School, the Bureau of Alcohol, Tobacco, Firearms, and Explosives (ATF) has been recruiting young men to specifically target dozens of black and Latino men for drug sting operations, promising rich financial rewards, only to result in these non-violent offenders being ensnared into federal schemes resulting in heavy prison time. Specifically, according to the research, the drug houses and drugs themselves never actually existed—these were fake crimes—and participants were allegedly coerced into performing fake robberies (after being threatened with retaliation if they refused).
This report provides additional evidence that there are racial inequities—and obvious racial profiling—when it comes to our criminal justice and defense system, particularly when you look at the history of the ATF itself. According to the report, the agency has historically targeted blacks and Latinos, violating their constitutional rights and charging many of them with felony drug crimes even though many had little to no prior criminal records. In the report, not only were most-all of the individuals charged black or Latino, but the ATF also allegedly engaged in only recruiting non-white individuals to participate in the sting operations, indicating a bias on both ends. In other words, constitutionality questionable and, arguably, nefarious tactics that involved luring suspects were used.
ATF & Constitutional Right Issues
Many people have never heard of the ATF before; the agency is responsible for protecting citizens from violent criminals and criminal organizations, as well as enforcing firearms, explosives, and tobacco laws and regulations. The report indicates that the program targeted large numbers of poor black people and other minorities, which is especially suspect given that, because drug cases are fought at the federal level, they are more difficult (and expensive) for defendants to win, in general.
According to statistics, half of the individuals incarcerated in federal prisons are in there for drug offenses, and most have no prior criminal record for a violent offense. Between 1980 and 2014, the number of people in U.S. prisons for drug offenses went up tenfold from 40,900 to 488,400, after harsher sentencing penalties were put into effect. In that same time span, the average amount of time spent in prison also increased from 22 to 62 months for these offenses.
Experienced Criminal Defense Attorneys Who Care
If you have been arrested and your rights have been violated, get in touch with us at the office of Phillip J. Murphy as soon as possible. We represent clients in Orange County, Rockland, Bergen, and surrounding areas. If you have been the victim of an illegal search, you and your attorney will need to work closely to ensure that any evidence illegally seized is suppressed, and that you are protected from self-incrimination. Contact us today for a free consultation.
Resource:
law.uchicago.edu/files/files/report_of_jeffrey_fagan.pdf