New Study Indicates That New York Is A Hotbed for Illegal Gambling & Arrests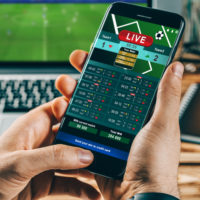 According to a new study, New Yorkers make more illegal bets than individuals in any other state, making New York number one for illegal gambling operations. New York was also ranked 12th for people arrested over illegal gambling operations.
The Law in New York
New York law declares gambling to occur when someone engages in an activity where he or she "stakes or risks something of value upon the outcome of a contest of chance or a future contingent event not under his control…upon an agreement… that he [or she] will receive something of value in the event of a certain outcome."
Although New York did legalize sports betting at several commercial casinos, technically, the state is still waiting for the New York Gaming Commission to weigh in. In October 2018, the New York Supreme Court issued a ruling that the state's law legalizing fantasy sports betting was unconstitutional because it violated the state's anti-gambling provision. The state legislature had legalized sports betting and distinguished it from illegal gambling by labeling it based on "skill" rather than "chance." However, opponents filed suit, arguing that legalizing fantasy sports betting would require an amendment to the state constitution.
The budget recently approved by New York lawmakers and the Governor did not resolve the issue of whether online sports betting will be allowed. Now, several legislators have also introduced bills to legalize mobile sports betting throughout the state. Still, the issue of legalizing sports betting at the state level is expected to remain confusing because, in May 2018, the U.S. Supreme Court ruled that states have the constitutional right to legalize and regulate sports betting if they so wish. Now, many are waiting for New York state lawmakers to pass a law to regulate how sports betting will be implemented throughout the state, including how the revenue streams will be divvied up. Meanwhile, New York only officially allows for Las Vegas-like commercial casinos to serve as sports betting operators (while also being home to a number of racetracks and tribal casinos).
Penalties for Gambling Crimes
In New York, there are both misdemeanor and felony gambling penalties. Felony penalties are significant, and can include prison sentences as well as fines up to $20,000. One of the ways in which internet gambling is punished at the federal level is via the Wire Act, which makes it illegal for someone to use "interstate wires" to receive credit or money as a result of bets. As a result, someone can serve up to two years in prison and pay a $250,000 fine. The Travel Act is another law used to punish businesses involved in gambling, and can result in a five-year prison term and $250,000 fine.
Contact Our Experienced New York Criminal Defense Attorneys
If you have been accused of illegal gambling in New York, speak with one of our experienced New York criminal defense attorneys at the office of Phillip J. Murphy right away to find out how we can help ensure that your rights are protected.
Resources:
legalsportsreport.com/32009/ny-sports-betting-bill-amended/
usbets.com/new-york-dfs-technically-illegal-now/