New "Tough On Crime" Laws In New Jersey: What You Need To Know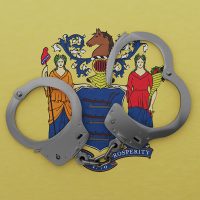 Recently, two elected council members were shot and killed in New Jersey – highlighting very real issues in New Jersey. To some observers, it seems like a recent slew of gun laws have had absolutely no effect – with violent shootings becoming worse despite new restrictions on where residents could carry their firearms. At the center of the debate is the assertion that it's impossible to legislate criminal behavior. The government's response has been quite straightforward: Create new laws. But what are these new laws, and how might they affect your criminal case in New Jersey? Let's find out:
Harsher Penalties for Heroin and Fentanyl Crimes 
One of the most notable new changes involves harsher penalties for possession and dealing of heroin and fentanyl. This is an effort to fight against the opioid crisis, and it could put people behind bars for as long as 20 years if they manufacture or distribute more than 5 grams of fentanyl. Under the current law, dealers only face up to 10 years if they distribute more than 28 grams. Even possessing the drug for personal use would result in up to five years, while possession of more than 10 grams would become a first-degree crime under the new legislation.
New Theft Laws 
One of these new bills redefines burglary and removes any mention of "intent" from the legislation. This means that breaking into someone's house with no intention to steal anything may be enough to face a minimum sentence of five years. New laws are also being put in place for repeat auto theft offenders, stolen cars, auto theft rings, master car key theft, and more. Perhaps most notably, juveniles would no longer enjoy lenient sentences under this new legislation. Despite the fact that these bills were sponsored by democrats, there is significant pushback among left-leaning politicians within New Jersey. These individuals say that the penalties for theft and drug possession are already harsh enough, and there is no need to punish people with addiction, etc. Some even say that the bills could make matters worse. Whatever the case may be, the bills have yet to pass as of this writing.
Where Can I Find a Qualified, Experienced Criminal Defense Attorney in New Jersey? 
If you've been searching for a qualified, experienced New Jersey criminal defense attorney, look no further than Phillip J. Murphy, Attorney at Law. We know that recent changes in New Jersey law can be confusing. These laws have the power to drastically change how your criminal case proceeds, so get in touch with us today and get started with an effective action plan. With our help, you can fight for your rights in an effective, confident manner. Reach out today.
Sources: 
eu.northjersey.com/story/news/state/2023/02/20/nj-gun-laws-politician-deaths-eunice-dwumfour-russell-heller/69911752007/
newjerseymonitor.com/2023/02/16/progressives-worry-about-consequences-of-new-tough-on-crime-bills/
nj.com/politics/2023/02/new-wave-of-crime-bills-in-nj-raise-concerns-about-progress-of-justice-reform.html
inquirer.com/health/opioid-addiction/new-jersey-addiction-fentanyl-harsher-drug-possession-penalties-20230216.html