New York Begins Expunging Hundreds of Thousands of Criminal Records of Low-Level Marijuana-Related Offenses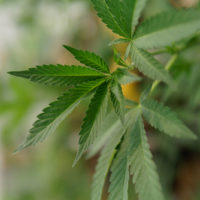 In late August, New York started the process of expunging a number of records that included low level convictions related to marijuana as part of a new state law to reduce penalties associated with all marijuana-related crimes. This has important civil rights repercussions because, for far too long, communities of color have been disproportionately targeted for marijuana-related arrests and prosecutions, and have suffered the consequences of an unfair war on this drug as a result.
According to the State Division of Criminal Justice Services, under this new law, approximately 160,000 people with marijuana convictions will have those convictions cleared from their records. This will result in between 24,000 and 25,000 people having no criminal record whatsoever because these convictions are the only Is on their records. While the specific method that officials plan to use here in New York is still being developed and this could take up to a year, according to some advocacy groups, the actual number of people who could end up having the records cleared is much higher than what has been estimated by the state and could be closer to more than 850,000 people. This means that – for close to 1,000,000 New Yorkers – criminal convictions for drug offenses would no longer come up in most background checks
The Law Moves Possessing Small Amounts of Marijuana From Class B Misdemeanor To Minor Fine
The law that recently passed downgrades owning up to two ounces of marijuana from a class B misdemeanor to carrying no criminal violations but simply a fine; much like a traffic violation. In addition, it dictates that certain convictions be sealed in the system; however, in order to have one's record destroyed, the court where the conviction occurred must be petitioned.
Meanwhile, New York in embraced a medicinal marijuana program in 2014, and in 2018, district attorneys in Brooklyn and Manhattan stopped prosecuting marijuana possession and smoking in public cases.
Civil Rights Repercussions
It is expected that those New Yorkers who stand to benefit most from the option to clear certain marijuana offenses are a majority black and Hispanic; in New York City alone, these communities made up a reported 85 percent of all marijuana possession arrests in 2016.
Contact Our Experienced New York & New Jersey Drug Crime Defense Attorneys with Any Questions
If you have been arrested for a drug crime, you need to speak with an experienced New City criminal defense attorney right away in order to ensure that you have not been unfairly targeted and accused of the crime, and that your rights are protected throughout the process. Contact the office of Phillip J. Murphy today to find out about our more than 25 years of protecting New Yorkers accused of these crimes.
Resource:
cnn.com/2019/08/28/politics/new-york-marijuana-convictions-expunged-trnd/index.html
gothamgazette.com/state/8288-automatic-sealing-expungement-as-they-legalize-legalize-marijuana-new-york-lawmakers-negotiate-criminal-record-clearing