New York Blocks Ability for Federal Officials to Arrest Immigrants in State Courthouses Without Warrants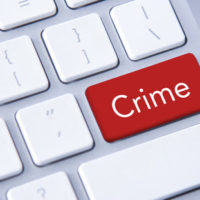 In a huge win for immigrants and their families, on April 17, the New York State Office of Court Administration issued new rules which block the ability of federal immigration officials (U.S. Immigration and Customs Enforcement, or "ICE") to arrest immigrants in New York state courthouses without federal judicial warrants. The rules have a similar force and effect as a bill passed by the state legislature.
ICE agents have, for years, been arresting immigrants who appear in state and local courthouses on unrelated cases, such as traffic violations. However, reportedly, there has been a sharp increase in these arrests under the Trump administration, where the number of arrests increased from 11 in 2016 to 178 in 2018. In addition, on a national scale, immigration advocacy groups reported a 1700 percent increase in arrests by ICE officers in state courts since the 2016 election and running through the end of 2018.
The Detrimental Effect On State Judiciary's Administration Of Justice
Criminal defense advocates have long-held that ICE entering courthouses discourages immigrants from reporting crimes and showing up in important court cases. Specifically, a report released on April 10 indicated that the increased presence of federal immigration officers in New York state courts, specifically, has interfered with the ability for immigrants to obtain equal access to justice. In addition, last year, a number of former state and federal judges called on ICE to consider courthouses as "sensitive locations" that are off-limits to immigration agents. Some organizations have also reported a 67 percent decline in reporting crimes; also likely due to the increased threat of arrest and deportation as a result.
ICE, however, has long maintained that they must conduct courthouse arrests because individual jurisdictions are often unwilling to cooperate with the agency.
The Important Distinction Between an Administrative and Judicial Warrant
The requirement that federal officials produce a judicial versus administrative warrant involves a significant distinction: While the Department of Homeland Security can issue administrative warrants, it does not allow officials to enter your home, for example, which a judicial warrant does. In other words, an administrative warrant from ICE is not necessarily enough to permit an arrest.
Contact Our New York Deportation Defense Attorneys Today to Find Out More
New York is the first state to bar federal agents from arresting individuals at their state courthouses. However, in spite of this progress, it is still important to note that these rules do not apply once that individuals are no longer on courthouse property.
If your rights have been violated here in New York and you have been arrested as a result, contact our experienced New City criminal defense attorneys at the office of Phillip J. Murphy today to find out how we can help.
Resources:
law.com/newyorklawjournal/2019/01/29/oca-mulls-rule-requiring-judicial-warrants-for-ice-arrests-in-ny-courts/
dailykos.com/stories/2019/4/18/1851300/-NY-becomes-first-state-to-block-ICE-from-making-arrests-in-courthouses-without-judicial-warrant
npr.org/2019/04/17/714496186/new-york-courts-tell-ice-not-to-arrest-immigrants-in-courthouses-without-warrant