New York City Council Declares Certain Minor Offenses Will No Longer Draw Criminal Summons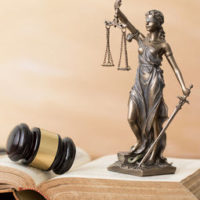 Historically, public urination in New York resulted in a criminal summons. However, the New York City Council recently decided that such activity should draw a civil ticket rather than involve prosecuting people. In doing so, the council also downgraded similar activities, such as public drunkenness, instead mandating that offenders attend an administrative hearing versus going before a criminal judge.
In doing so, the city is noticeably changing course from following a policy of coming down hard on very minor offenses—under the theory that doing so prevents more serious crimes—and instead embracing the Criminal Justice Reform Act. The change will likely help prevent minor offenders from racking up a criminal record from these minor offenses.
2017 Criminal Justice Reform Act
In May 2016, the New York City Council passed legislation to promote more proportional penalties for certain low-level, nonviolent offenses. On June 13, 2016, this legislation became law.
It was born out of what many would call a strong system of injustice: In New York City alone, in 2015, the NYPD issued close to 300,000 criminal summonses for very minor offenses such as possessing an open container of alcohol, being in a park after hours, making unreasonable noise, littering, public urination, and other minor offenses.  Some of these summonses ultimately developed into permanent criminal records for these offenders. In addition, there are currently 1.5 million open summons warrants in New York.
The new legislation effectively sends more than 100,000 of these cases to civil rather than criminal court, which then saves close to 10,000 people every year from developing a criminal record. 
"New" Offenders Vs "Old"
However, it is important to note that the change wouldn't have the same effect on "old" offenders as it would the new ones: those who are on probation or parole, and who are caught urinating in public, would still receive a criminal summons; as would those who have two prior arrests.
That being said, there will still be additional rules for police officers when it comes to these previous offenders: officers would first have to obtain permission from a supervisor to write up a criminal summons and could not go after repeat offenders unless they have a total of three civil summonses.
Dedicated Criminal Defense Attorney
If you have an open warrant and you get stopped by the police, you will likely be detained for at least 24 hours just waiting to go before a judge. If you've been unfairly arrested and charged for something like public drunkenness or urination, it is important for you to know your rights and to have someone who knows about the latest changes in local laws by your side providing you with guidance.
New York criminal defense attorney Phillip J. Murphy has been representing clients in New York for over 25 years. Contact us today for a free consultation.
Resources:
foxnews.com/us/2017/06/14/new-york-city-eases-severity-laws-against-public-urination-drunkenness.html
council.nyc.gov/legislation/criminal-justice-reform/