New York City Cracks Down On Alleged Criminal Violations of Food Trucks & Ice Cream Vendors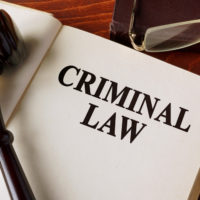 New York City took strict retaliation actions against dozens of vendors and ice cream truck businesses, towing a number of them in early June after claiming that they owed millions in unpaid parking and traffic tickets. Specifically, the administration claims that, between 2009 and 2017, these trucks engaged in a number of criminal violations, including running red lights, blocking pedestrian crosswalks, and parking near fire hydrants. In doing so, it claims that they ignored public safety laws and placed the public in danger. According to the administration, a number of the trucks also engaged in creating what are known as "shell" companies, re-registering the trucks under constantly changing company names in order to avoid enforcement efforts. Truck owners would regularly transfer the ownership of the vehicles in order to prevent them from being seized.
In response to the crackdown, the businesses responded that when it comes to areas like Manhattan, they have no choice but to routinely park illegally because legal spots can be impossible to find, and therefore, these activities—labeled "illegal" by government authorities—have effectively turned into a necessary cost of doing business.
Response from Manhattan Businesses: We Have No Choice
The number of permits for New York City street vendors has reportedly been capped at around 4,000 since 1983—a limitation that many vendors have argued not only places them in a precarious position of having to violate the law in order to operate, but an even lead to having to pay around $25,000 on the black market to purchase these permits and operate. As a result, a number of vendors have remarked that they are "treated like criminals," being hit with thousands of dollars in fines and having wares confiscated by police. Meanwhile, a number of City Council members have indicated that there is no question that the entire system is in desperate need of an overhaul; an overhaul that would ease restrictions on where vendors can set up and allow family members to transfer the permits between each other.
If You Are Facing Traffic Violations, Contact Our New York Traffic Violation Attorneys
Parking violations and tickets like these, in New York, can add up and threaten your livelihood. More serious offenses can even carry prison sentences. If you have a permit to operate as a mobile food vendor, you possess certain rights, such as the opportunity to attend a hearing and information on how to respond to a Notice of Violation; submitting evidence to challenge an agency's findings.
If you are dealing with traffic violations, contact our New York criminal defense attorneys at the office of Phillip J. Murphy today for a free consultation to find out how we can help.
Resources:
nyc.gov/assets/doh/downloads/pdf/rii/regulations-for-mobile-food-vendors.pdf
nydailynews.com/new-york/city-pols-spark-debate-bill-double-vendor-permits-article-1.2846317
httcbsnews.com/news/new-york-city-sting-targets-scofflaw-ice-cream-vendors/