New York City Ends Cash Bail System In Non-Felony Cases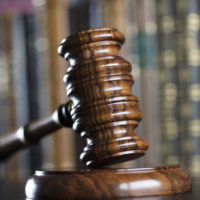 In a huge victory for New York City, on January 10th, the district attorneys for Brooklyn and Manhattan announced that they would no longer request cash bail in most misdemeanor and violation (i.e. non-felony) cases, allowing defendants to be released rather than sit in jail until and unless they could provide large amounts of cash to the courts as they await trial.
Until now, non-felonious arrestees who were issued some bail amount (about 18 percent) had to either provide it to the court, pay a bondsman to help cover it for them, or remain in jail until trial.
Yet, holding people in jail without being convicted of a crime simply because they cannot pay is both unethical and unconstitutional. The decision follows a statewide trend towards improving pretrial justice throughout New York.
Bail Systems: Constitutional Issues
In various parts of the country, some judges have already ruled that cash bail systems violate poor misdemeanor defendants' rights to due process and equal protection, given that judges and magistrates routinely fail to consider the ability for people to pay when setting their bail, as the U.S. Constitution requires.
Shockingly, in some counties, research found that, instead of making these required decisions on a case-by-case basis, hearing officers instead stuck to a fairly rigid "bail schedule" about 90 percent of the time. This effectively amounts to pretrial detention orders for misdemeanors. As a result, some judges have ordered that misdemeanor arrestees be released within 24 hours on personal bonds if they are unable to afford bail.
New York City Statistics: Cash Bail for Misdemeanors
In 2013 alone, there were reportedly more than 225,000 misdemeanor arrests in New York City, with the average stay in jail for being accused of a misdemeanor being 17 days. The median bail for a New York City misdemeanor arrest was $1,000.
Will Cash Bail Be Over In All Of New York?
Governor Cuomo has also expressed interest and support for ending cash bail statewide, as other states such as New Jersey already have. Indeed, the impact would be tremendous: Approximately 40,000 New Yorkers would be saved from a cumulative 680,000 days in jail and $40 million in bail owed for temporary freedom.
In addition, Alabama, California, Maryland, Missouri, and Ohio also plan to address the issue, and some U.S. senators have called for federal legislation to end the cash bail system nationwide.
New York Criminal Defense Lawyers
New York is indeed on its way to improving the criminal justice system by doing away with the cash bail system. If you have been the victim of a misdemeanor/criminal justice/debtor issue, contact the office of Phillip J. Murphy in New Jersey today. We serve clients in Rockland County and surrounding areas.
Resource:
theguardian.com/us-news/2018/jan/10/new-york-city-to-end-cash-bail-for-non-felony-cases-in-win-for-reform-advocates
houstonpress.com/news/harris-county-bail-lawsuit-argued-before-fifth-circuit-court-9845224