New York City Inmates' Constitutional & Human Rights Severely Violated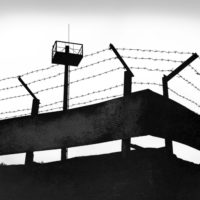 An expose released in February revealed that more than a thousand inmates at one New York City federal jail in Brooklyn have been suffering from what arguably constitutes human rights abuses—no heat, no light, limited hot water, and not being provided with access to visitors or communication with the outside world, including with their attorneys and in connection with making requests for their prescription medications. While some of these inmates have been convicted of crimes linked to drugs, others are simply awaiting trial.
Varying reports have indicated that the problems are linked to power outages of one company the controls the power in the area, while others have indicated that they are linked to internal issues that the prison's electricians will have to fix. Still yet other sources have indicated that the heat and power issues are unrelated, where a number of units have been disabled from receiving heat, and the building next door—also run by the jail—reportedly has full heat and power.
Legal Concerns – Is A Class Action Lawsuit Coming?
Circumstances are so dire that even New York state's attorney general remarked that the conditions have become both "illegal and inhumane," especially as temperatures plummet to two degrees in New York City. As a result, a number of attorneys representing inmates have filed motions asking the courts to intervene, citing a number of health risks to the inmates. Attorneys are especially concerned about inmates who suffer from particular medical conditions and elderly inmates, as there have been no steps taken to mitigate their sometimes dire health risks.
Still, there is no evidence, to date, that inmates plan on filing a federal class action lawsuit, arguing that their constitutional guarantees against the use of cruel and unusual punishment have been violated. Not only are a number of inmates sicker, with compromised health and immune systems, but all have also been unable to obtain assistance from their attorneys, which constitutes a serious sixth amendment violation  for those awaiting trial. As a result, these inmates have the ability to file a civil rights class action, seeking relief from violations of their rights and privileges, as secured by the Eighth and Fourteenth Amendments. They have been negatively impacted cognitively, functionally, and psychologically, and any attempts to grieve the situation have also been prevented by prison officials. Any civil rights class action lawsuit could be brought against the County, the County Sheriff's office, the Sheriff, the Assistant Sheriff, and a number of deputies.
Contact Our New York City Criminal Defense & Civil Rights Attorneys If You Have Concerns
If you or a loved one has suffered from abuse or a violation of their civil rights in prison, either after being convicted or simply while awaiting trial, contact our New York criminal defense and civil rights attorneys at the office of Phillip J. Murphy today to find out how we can help.
startribune.com/lawyers-new-york-city-inmates-stuck-in-freezing-cells/505215372/
https://www.phillipmurphylawyer.com/the-case-for-shutting-down-new-york-citys-rikers-island-jail/