New York City Settles Infamous Kalief Browder Civil Rights & Wrongful Death Case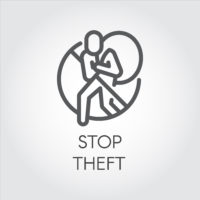 In late January, New York City reached a $3.3. million settlement with the family of Kalief Browder, the young juvenile who spent three years detained at Rikers Island without even been tried or convicted after being accused the theft of a backpack at the age of 16, and who also spent most of that time suffering from abuse in solitary confinement. After being released in 2013 when the charges against him were dropped, two years later, Browder committed suicide at the age of 22. His family subsequently brought a civil rights and wrongful death action against the City in the State Supreme Court, alleging that Browder was falsely arrested, denied a speedy trial, and maliciously prosecuted.
The many human rights issues at Rikers Island is a topic we've discussed before: Last year, a report delivered to Governor Cuomo and the New York State Legislature documented a number of violent incidents and concerning violations of inmates' constitutional rights. The hope, from Browder's family and others, is that Browder's story inspires criminal justice reforms in New York prisons, and an end to "punitive segregation" on Rikers Island, in particular.
Browder's Story
Browder's story sparked important conversations on bail reform after he languished in jail because his family could not afford to pay the $3,000 bail. Browder also rejected entering into any guilty pleas over the years, maintaining his innocence. According to the young inmate, as a result, state prosecutors purposely and repeatedly delayed his trials, allowing him to continue to languish at Rikers. Browder reportedly made 31 court appearances before eight different judges before the charges against him were dropped. While at Rikers, he reportedly attempted committed suicide at least six times.
The End of Solitary Confinement for Juveniles
After Browder's story was covered by news outlets, New York City Mayor Bill de Blasio officially ended the use of solitary confinement for anyone under the age of 18, and President Obama enacted a ban on solitary confinement for all juveniles in federal prisons.
The U.S. Supreme Court Takes Notice
After his death, Supreme Court Justice Kennedy cited Browder's tragedy in a written appeal in coming out against the thousands of inmates serving sentences in solitary confinement around the country. He cited concerning side effects, including anxiety, hallucinations, panic self-mutilation, suicidal thoughts, and withdrawal, and suggested that the judiciary should determine whether suitable alternatives exist, and whether U.S. prisons should instead adopt them.
Contact Our New York City Criminal Defense Attorneys
If you or a loved one could spend time in Rikers Island, or has suffered civil rights abuses there, contact our New York civil rights and criminal defense attorneys at the office of Phillip J. Murphy right away to discuss your options.
Resources:
cnn.com/2015/06/18/politics/supreme-court-anthony-kennedy-clarence-thomas/index.html
cnn.com/2019/01/25/us/new-york-city-kalief-browder-settlement/index.html
npr.org/2019/01/25/688501884/new-york-city-reaches-3-3-million-settlement-with-kalief-browders-family