New York Council Passes Significant Uber & Lyft Restrictions & Launches Voter Registration Efforts In Jails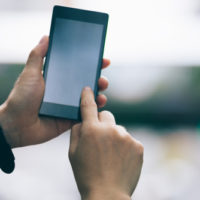 During the month of August, a number of important initiatives that affect New Yorkers' civil rights moved forward, as we discuss in detail below:
Increasing Voter Registration for Inmates
On August 7, New York City Mayor Bill de Blasio announced a new voter registration drive for the city's correctional facilities, which will allow inmates to sign up to vote and pick up their absentee ballots in jail. This is a significant change from past practices, whereby inmates were forced to rely on the U.S. postal mail system, and this arguably resulted in significant delays and civil rights violations.
These changes are part of broader efforts to restore voting rights for inmates with convictions and those on parole. The goal is to increase voter participation overall by making voting more accessible, including by handing out information to inmates about voter registration and stocking jail libraries with information on candidates featured in upcoming elections. According to reports, these changes could make thousands of people eligible to now register to vote under the new initiatives. Still, inmates with prior felony convictions would not be eligible to vote.
Banning New Lyft & Uber Drivers & Vehicles
On August 8, the New York City Council also passed a cap on the number of for-hire delivery and transportation vehicles legally allowed on New York City streets. Specifically, the Council voted to halt issuing any new for-hire vehicle licenses for 12 months in order to study the industry.
This effectively makes it illegal for companies like Lyft and Uber to add new ride-hail vehicles for one year. This also makes New York the first city in the U.S. to propose a temporary freeze on the total number of ride-hail vehicles. A bill instituting a $10,000 fine for noncompliance and a $15 minimum wage provision for ride-hail drivers was also approved.
However, some argue that this move has more to do with the effects that the booming growth in Lyft and Uber industries have had on the tax industry, which has been staging protests and lobbying state officials for relief in response.  They also argue that this ban effectively leaves Lyft and Uber drivers without income and would disproportionately hurt low-income and minority residents who lack easy access to most forms of public transport and are sometimes overlooked by taxi services.
New York Civil Rights & Criminal Defense Attorney
If you live in New York and feel that your civil rights have been infringed upon, or you have been unfairly accused of breaking the law, contact New York civil rights and criminal defense attorney Phillip J. Murphy today to find out how we can help.
Resources:
theverge.com/2018/8/8/17661374/uber-lyft-nyc-cap-vote-city-council-new-york-taxi
wsj.com/articles/new-york-city-launches-voter-registration-drive-in-jails-1533683941