New York Debates Repealing Ban On Conversion Therapy Due to Civil Rights Lawsuit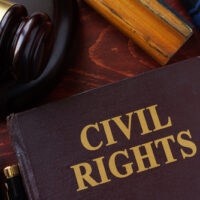 New York City Council is currently considering repealing a 2017 law (2018/22, the "Counseling Censorship Law") that banned conversion therapy, which involves attempting to change someone's sexual orientation and gender identity. The proposal stems from a looming lawsuit that could have nationwide negative implications if the court sides against the city, and which has actually resulted in a number of LGBT advocacy groups actually supporting repealing the ban; noting that, while they believe that the law is valid, it is also no longer necessary and moving forward with a lawsuit could jeopardize other laws.
The lawsuit has been brought by an organization called Alliance Defending Freedom, which regularly challenges both abortion laws and LGBT protections around the country. The organization is representing a psychotherapist, who is arguing that his constitutional right to freedom of speech has been violated by the ban.
The Law
New York City's Law Number 2018/22 declares that it is unlawful for anyone to offer or provide conversion therapy services, which it defines as "any services, offered or provided to consumers for a fee, that seek to change a person's sexual orientation or change their gender identity to conform to the sex of such individual that was recorded at birth."
Civil Rights Basis of Lawsuit
The lawsuit puts forth the argument that New York City is essentially enforcing its own viewpoint, and does not possess the constitutional authority to do so. It also argues that this law is unprecedented in terms of censoring speech between counselors and patients; regardless of other types of therapies that have been deemed as controversial and potentially harmful to patients. Specifically, the lawsuit puts forth the argument that the Censorship Law prohibits specific speech and violates religious freedom, as certain religions put forth very specific goals when it comes to sexuality and marriage, as well as views on morality and the possibility of change. In doing so, the plaintiff argues that the Law violates freedom of speech and free exercise of religion, as protected by the First Amendment.
Consequences of The Repeal: Will Children Be Harmed?
Experts have warned against the harm that conversion therapy can have, especially on children. Specifically, the practice has been shown to dramatically increase the rates of suicide and is predicated on the notion that homosexuality is a mental disorder.
According to experts, even if the ban is repealed, other laws in New York will still protect children from undergoing conversion therapy. Reportedly, with the repeal in place, the only change would be that the city could no longer levy fines against practitioners who receive payments for conversion therapy. However, technically, religious leaders and others would not be prohibited from engaging in the conversion therapy.
Contact Our New York Civil Rights Attorneys with Any Questions
If you have concerns about your constitutional rights being violated, contact our experienced New York criminal defense attorneys at the office of Phillip J. Murphy today to find out how we can help.
Resource:
npr.org/2019/09/18/761999387/new-york-city-debates-repealing-conversion-therapy-ban
https://www.adflegal.org/detailspages/press-release-details/psychotherapist-asks-court-to-halt-nyc-s-censorship-of-private-conversations-with-adult-patients
https://www.phillipmurphylawyer.com/will-new-yorks-elimination-of-the-gay-trans-panic-defense-be-challenged-in-court-as-violating-due-process-rights/?preview_id=3194&preview_nonce=111ee5a365&preview=true&_thumbnail_id=883