New York Decriminalizes Certain Forms of Sports Betting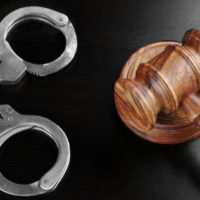 Approximately one year after the US Supreme Court lifted the ban that restricted sports betting, on July 16, New York joined the list of states allowing conditional wagering on sports. This makes New York the ninth state to permit and regulate sports betting after the state game commission approved the relevant regulations. However, making wagers at sports venues and on mobile devices is still technically illegal.
Specifically, in order for the "gambling" to be considered legal, bettors must be present, in-person, at a sports book in an authorized casino in upstate New York, and online betting is not legal. In addition, bets on college events and New York college teams is illegal.
So What Is Legal & What Is Illegal?
Still, figuring out which locations are legal to place sports wagers at and under what circumstances placing an online bet on your phone, for example, is illegal, can be difficult. New York Penal Code dictates that you can be charged with promoting gambling (first degree; "bookmaking") if you knowingly advance or profit from unlawful gambling by accepting or receiving more than five bets totaling $5,000 in one day, receiving money or written records from anyone who is not a player in connection with a lottery enterprise, or receive more than $500 in one day of money played in such a scheme in connection with a lottery scheme.
But how do you violate the law if the internet is global and it is the computer sending the bet, most likely to a location outside of New York, where it is legal? Technically, you can be charged with violating the law if you place the bet in New York, even if you are using the internet, which is global.
Will Online Sports Betting Ever Be Legal In New York?
This limited form of legal sports betting is legal due to a very specific 2013 referendum passed by voters. In the years since it passed, it took six years for the state to come up with the proper regulations and the legislature to pass a law technically legalizing the practice. Governor Cuomo has indicated that he believes in order for online sports betting (gambling) to become legal, it would require an amendment to the state constitution, which could take between two and three years.
Contact Our New York Criminal Defense Attorneys
If you have been charged with or are under investigation for a gambling crime in New York, contact our experienced New York criminal defense attorneys at the office of Phillip J. Murphy today for assistance. These crimes carry very serious penalties, including incarceration. You do not want to risk being charged with an illegal gambling crime in New York, as a charge like that could follow you for the rest of your life.
Resources:
foxnews.com/sports/legal-sports-betting-begins-in-upstate-new-york
newyorkupstate.com/casinos/2019/07/legal-sports-betting-in-new-york-state-what-can-you-bet-on.html
https://www.phillipmurphylawyer.com/new-york-officially-fails-to-decriminalize-marijuana/