New York Finally Decriminalizes Some Recreational Use of Marijuana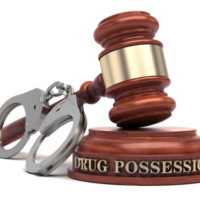 On July 29, New York State decriminalized recreational marijuana use, making possession of small amounts of marijuana punishable with fines rather than prison time as of August 29 of this year. According to Governor Cuomo, the measure also allows for those who have minor marijuana convictions to have their records cleared. This makes New York the 16th state to decriminalize the recreational use of marijuana.
According to the FBI, more than 350,000 people were arrested for possession of marijuana in New York just between 2008 and 2017; even though New York technically decriminalized the possession of 25 grams are less in 1977 (though still keeping it classified as a "crime" when used in a public place). Most of those targeted for these arrests were communities of color.
So What Is Now Legal?
The new law makes possession of one ounce punishable by a $50 fine for the first offense and $200 for the second offense and/or possession of up to two ounces of marijuana (still technically a violation, much like a parking ticket). However, those arrested three times within three years are not only subject to a $250 fine, but also possibly spending 15 days in jail. In addition, marijuana will be added to the Public Health Law such that smoking it is prohibited wherever smoking tobacco is prohibited.
Keep in mind, however, that marijuana remains illegal under federal law, and the current administration has encouraged the Justice Department to prosecute individuals for even minor marijuana crimes; even in states where recreational marijuana has been made legal or decriminalized. In addition, the current measure in New York does nothing to address parole and probation violations linked to minor marijuana crimes, as well as deportation consequences,
And buying, growing, selling, and/or trading marijuana still carries with it the same penalties as before. In this sense, the new legislation is simply amending the expanding the partial decriminalization law that was passed in 1977.
Expunging Records
There are approximately 600,000 New Yorkers affected by low-level marijuana crimes (i.e. possession of 25 grams or less) who, under the new law, will supposedly be able to petition to have these crimes expunged from their records and/or to have their records destroyed. These arrest records impact the ability for individuals to gain access to employment, housing, and a number of other services.
Contact Our New York Drug Defense Attorneys
Advocates warn that, while the legislation gets rid of some low-level offenses, violations are still arrestable offenses in New York. If you or a loved one has been arrested for a marijuana- or other drug-related crime, contact our experienced New York criminal defense attorneys at the office of Phillip J. Murphy today to find out how we can help.
Resources:
amny.com/news/politics/ny-marijuana-bill-1.32714303
timesunion.com/news/article/Cuomo-signs-marijuana-decriminalization-bill-14192804.php
newyorkupstate.com/news/2019/06/inside-nys-new-marijuana-decriminalization-law-how-it-works.html
wbfo.org/post/ny-law-further-decriminalizes-marijuana-possession
greenentrepreneur.com/article/337488
https://www.phillipmurphylawyer.com/new-york-officially-fails-to-decriminalize-marijuana/