New York Judge Closes Weinstein Hearing to Media & Public, Citing Concerns Over Defendant's Right to a Fair Trial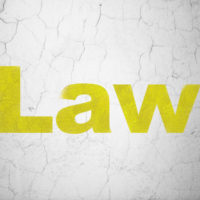 In late April, New York State Supreme Court Justice James Burke made an important decision concerning allowing highly inflammatory evidence into Harvey Weinstein's criminal trial. Specifically, Judge Burke found that allowing in the evidence that prosecutors wanted in the form of a trial open to the public and media would place Weinstein's Sixth Amendment right to a fair trial in jeopardy. A result, the courtroom will be closed to the media and the public, and Weinstein's trial is now scheduled to begin on September 9, 2019; lasting approximately six weeks to allow for jury selection.
Burden Is On Defense, But Defendant Must Be Protected If Evidence Is Highly Inflammatory and/or Prejudicial
Judge Burke determined that, in Weinstein's case, prosecutors want to allow information in the form of witnesses and testimony that would be highly prejudicial and inflammatory to Weinstein's trial, and includes a broad range of sexual assault and rape allegations made against Weinstein by individuals completely outside of the those involved in the case at hand. Specifically, prosecutors are seeking to introduce alleged bad acts and information related to uncharged criminal behavior during what are known as Molineux and Sandoval pretrial hearings. Both hearings address what evidence will be allowed during trial.
In criminal cases like these, the burden is on the defense to show the need to close the courtroom. Here, the defense was able to prove that allowing the media (and therefore public) into these pretrial hearings would create a frenzy and tainted jury pool of residents in Manhattan.
According to experts, Judge Burke made the right call, as not only would a public hearing expose potential jurors to testimony that might not even be admitted at trial, but, as a result, the trial verdict could be overturned on appeal. Where certain testimony and/or witnesses would have a prejudicial effect that outweighs the probative value, it cannot be permitted because, if the public and jury pool hear it, it would open the door to an appeal or mistrial. Still, the media will often fight against these determinations as "extreme remedies" that do nothing to safeguard the defendant's right to a fair trial if the allegations that they (the media/public) would be privy to have already been widely reported on.
Contact Our New York & New Jersey Criminal Defense Attorneys to Find Out More
If you have been accused of a criminal offense, contact our experienced New York criminal defense attorneys at the office of Phillip J. Murphy to find out how we can use our expertise to help ensure that your rights are protected and you obtain a fair trial, as per your Sixth Amendment rights.
usatoday.com/story/life/2019/04/26/harvey-weinstein-sex-crimes-case-public-media-court-high-stakes/3542755002/
law.com/newyorklawjournal/2019/04/26/burke-closes-courtroom-for-hearings-on-inflammatory-evidence-sought-for-weinstein-trial/
usatoday.com/story/life/2019/04/26/harvey-weinstein-sex-crimes-case-public-media-court-high-stakes/3542755002/