New York Judge Issues Rule Forcing Prosecutors To Release Evidence Favorable To Defendants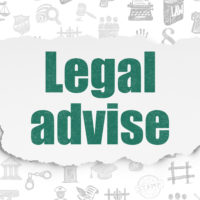 In a huge victory for criminal defendants charged in New York, on November 6th, New York state's top judge (Judge Janet DeFiore) issued a new rule requiring judges to forcefully order prosecutors to disclose all evidence that is favorable to the defendant at least 30 days before trial. This step will help to reform the rate of wrongful convictions and assist New York in taking one large step towards progress for criminal justice.
While this material (known as "Brady material," loosely defined as any evidence that could be construed as being favorable to the defense), is already supposed to be provided to the defense as soon as prosecutors have it in hand, a report issued by the New York State Bar Association found that withholding it was one of the leading causes of wrongful convictions. This material includes witness statements, police reports, and related material that could cast doubt on a defendant's guilt.
The Difference between Life & Death
The measure is the first of its kind in the country in terms of a judge issuing a formal order, and will take effect on January 1, 2018. It provides judges throughout the state of New York with the ability to bring contempt of court charges against any prosecutors who are withholding exculpatory evidence (i.e. engaging in "willful and deliberate misconduct"), and it will arguably make it more difficult for prosecutors to claim that they did not realize that particular information should be turned over to the defense. In addition, the rule also provides defense attorneys with a certain type of leverage in terms of demanding that evidence be turned over in a timely fashion. It could literally make a difference between life and death in terms of defendants having access to material that exonerates them prior to trial and facing potential conviction.
Discovery Process in New York Still Skewed
Unfortunately, the rule does not adjust New York's discovery law, which currently favors prosecutors. Unlike many other states, New York's law permits prosecutors to delay in providing defense attorneys with certain forms of evidence that come about through the discovery process until the jury is sworn in, significantly affecting the defense's ability to prepare for trial (especially when it comes to particular witnesses that may come up at trial). Unfortunately, the New York state legislature has been unable to reform this particular practice, as prosecutors claim that it is necessary in order to protect witnesses.
Experienced Criminal Defense Attorney Serving New York
If you have been accused of committing a crime in the state of New York, you need an experienced criminal defense attorney working by your side to ensure that you are protected and prepared to put the best defense forth.
Phillip J. Murphy has been serving criminal defense clients in New York for more than 25 years. We have the knowledge and skills necessary to ensure that your rights are protected. Contact us today for a free consultation.
Resource:
nytimes.com/2017/11/08/nyregion/rule-would-push-prosecutors-to-release-evidence-favorable-to-defense.html