New York Judge Orders Man Freed, Noting "Zero Tolerance" Immigration Policy Is Cruel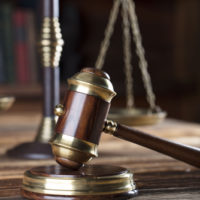 In a major victory for individuals charged with immigration crimes, in late July, a New York judge (Paul Crotty) ordered an Ecuadorian immigrant (Pablo Villavicencio) freed from an immigration detention camp in New Jersey, noting that the U.S. government was applying its "zero tolerance" policy in a "cruel and thoughtless manner." Judge Crotty also nullified a supervised release order that Villavicencio was forced to sign, which set forth very specific conditions he would have to follow once freed.
Villavicencio was arguably entrapped and targeted for deportation proceedings when he delivered a pizza to an Army garrison in Fort Hamilton. Even though he is married to a U.S. citizen and has two children who were born here in the U.S., guards requested identification from him when he arrived to deliver the pizza, and proceeded to do a background check, finding that his record noted him entering the country unlawfully in 2008 and staying after being ordered to leave in 2010.
Separating Children & Parents At Border Is Sixth Amendment Violation?
In his decision, Judge Crotty noted that the government's decision to separate children from their parents at the border (and then transport the children to New York) was not accidental or random, but rather, a purposeful attempt to break detainees' connections with their family and friends, as well as frustrate their ability to obtain competent legal representation in their legal proceedings. In trying to move detainees' cases out of New York and into New Jersey, Crotty also noted that this reminded him of behavior cited to in the Declaration of Independence during the country's founding, when foreigners were tried in "remote locations" in order to obstruct the naturalization process.
Criminal Record Applicable
Crotty also decided that there was no justification for Villavicencio's detention in this specific case, and stated that Villavicencio had earned the right to apply to stay in the country under a specific program established for individuals in situations like his. Specifically, Crotty stated that "families should be kept together rather than separated by the thoughtless and cruel application of the so-called 'zero tolerance' policy," especially when the organization seeking removal "has also provided a pathway for the person to regularize his immigration status with minimal disruption to his family life." He added that this Villavicencio being allowed to stay was also warranted given his impeccable background and clean criminal record.
If You Have Been Wronged By the Zero Tolerance Policy, Work With an Experienced Attorney
Criminal defense and civil rights attorney Phillip J. Murphy has been representing clients who have been wronged in this same manner throughout New York and New Jersey for more than 25 years. If you have been wrongfully arrested and separated from your family simply because you are an immigrant, contact our office today to find out how we can help.
Resource:
cbsnews.com/news/new-york-judge-calls-zero-tolerance-immigration-policy-cruel/