New York Jury Convicts NYPD Detective Of Police Misconduct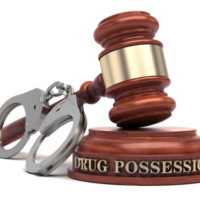 On January 24th, a Queens jury convicted one New York Police Department of serious police misconduct in a case that has dominated national headlines. The detective—Kevin Desormeau—was found guilty of perjury, making and effectively creating a bogus drug case against an innocent man who, as a result, spent time in jail at Rikers Island. Jurors also convicted his partner, Detective Sasha Neve, of official misconduct, although the Judge (Aloise) overturned her conviction.
Four years ago, Desormeau and his NYPD partners falsely arrested defendant Roosevelt McCoy on drug dealing charges, claiming that he was dealing crack, and that they found seven grams of cocaine on his person. As a result, McCoy was wrongfully arraigned on drug charges and stayed in jail for 52 days.
Previous Award-Winning Police Officer Framing Suspects
The case against McCoy disintegrated when surveillance video surfaced supporting McCoy's alibi that he was playing pool at the time he was accused of selling drugs. It also shattered the reputation of Desormeau, who previously won the NYPD Combat Cross award for his service as a police officer in Queens.
New York Law on Personnel Records of Police Officers
Unfortunately, too much police misconduct does not end in the police officer being held responsible for their crimes, in part due to the state of New York's Civil Rights Law, which makes all personnel records for law enforcement confidential; including civilian complaints, disciplinary findings, and internal affairs files.
This is one of the most restrictive policies in the country, especially for criminal defendants, who arguably need access to records like these to provide as evidence in building their defense. In addition, the law has been broadly interpreted to include basically any record relating to an officer's history of performance.
Years ago, New York state commission released a report documenting the routine types of perjury regularly committed by New York police officers in their everyday duties. These types of perjury included lying about observing unlawful conduct or incriminating facts in order to justify a search and seizure, contraband to cover up unconstitutional conduct, and officer compliance with various mandatory criminal procedures in order to abide by the constitution. The commission found that perjury was especially an issue in drug and weapons cases.
New York Drug Charges & Police Misconduct Criminal Defense Attorneys
If you or a loved one has been the victim of police misconduct, and charged or convicted as a result of this misconduct, you need to speak with an experienced attorney right away to help you address this injustice.
Phillip J. Murphy has been representing clients accused of drug and other crimes throughout New York for more than 25 years; contact our office to find out how we can help you.
Resources:
nydailynews.com/new-york/nyc-crime/convicted-creating-fake-drug-case-jail-innocent-man-article-1.3777336
openscholarship.wustl.edu/cgi/viewcontent.cgi?article=6013&context=law_lawreview
wnyc.org/story/new-york-leads-shielding-police-misconduct/