New York Man Faces Serious Charges For Deadly Knockout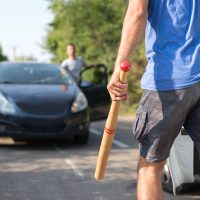 People often forget that even a slight knock to the head can prove fatal. Plenty of punches have killed people in the past, and this even occurs during boxing matches with padded gloves and mouthguards. The real question is whether people should be charged with murder for a single, knockout punch that causes a fatal brain injury. This is a question that one New York man is now facing after a road rage incident that spiraled out of control.
Man Faces Serious Charges After Throwing Deadly Punch in Road Rage Incident 
On June 22nd, it was reported that a man was facing a slew of charges for a deadly punch during a road rage incident – including assault and menacing. It is not clear whether he will face murder charges, although the city Medical Examiner has classified the victim's death as a homicide. The charges stem from a traffic incident that quickly spiraled out of control, leading to two men fighting in the street while witnesses looked on.
The defendant states that he was on his way to pick up medication for his son when he got stuck behind a slow-moving vehicle driven by the victim. Becoming frustrated, the defendant apparently honked his horn in an attempt to urge the victim to speed up. In response, the victim reportedly slowed down instead. The defendant then pulled ahead of the victim – but the two then became locked in a continuing "cat and mouse" game involving tailgating and switching roles.
Eventually, the defendant states that he stopped his vehicle and exited with the intent to speak with the victim. It's not clear what these two men said to each other, but they eventually came to blows. According to the defendant, the victim approached with a deadly weapon – some kind of baton or stick. There are reports that the defendant's car window was smashed in the mayhem. The defendant says that he was trying to defend himself and block the victim's attacks when the latter fell down.
It was later determined that the victim had suffered a traumatic brain injury before he fell to the floor. It seems that the defendant threw a single punch, causing a brain injury that became progressively worse over the next few days and finally robbed the victim of his life. Despite the fatal nature of his brain injury, the victim was able to speak with police and give his side of the story before being transported to a nearby hospital.
Although the defendant was initially charged with assault and menacing, the incident is still under investigation – and murder charges are technically possible. That being said, the defendant also seems to have a strong case of self-defense – especially when you consider that a baton classifies as a deadly weapon.
Where Can I Find a Qualified, Experienced Defense Attorney in New York? 
If you've been searching for a qualified, experienced New York criminal defense attorney, look no further than Phillip J. Murphy, Attorney at Law. We have helped numerous defendants over the years – including those who have been charged with serious, violent offenses. While a single punch can lead to murder charges under certain circumstances, there are many potential defense strategies that apply to this situation – including self-defense. Book your consultation today to get started with an effective action plan.
Sources: 
nydailynews.com/new-york/nyc-crime/ny-road-rage-homicide-dies-punch-20230622-iw4vcmhxxfbbfgww7jebdh6jpu-story.html
finance.yahoo.com/news/brooklyn-man-dies-days-being-121700097.html