New York Still Stalled On Decriminalizing Marijuana & Other Activities—Potentially Short by Two Votes in The Senate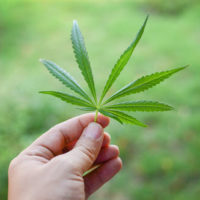 Whether or not New York will finally decriminalize marijuana (for recreational use) could come down to two votes in the state Senate. The current measure would legalize, regulate, and tax marijuana, as well as allow for the expungement of records for prior marijuana-related convictions.
In order to pass the Senate without first obtaining outside support, supporters will need at least 32 votes. While 30 senators support the measure, a number of others still have not taken a position on the current bill. According to reports, the suburban areas surrounding New York City–such as Long Island and Westchester County–have put forth the most significant opposition to the decriminalization measure. With only 10 days left in the Senate to pass the measure, Governor Cuomo has indicated that he does not think there are enough votes behind the measure to allow it to pass.
Arguments For & Against
Some senators have indicated that they would vote for the bill once that a more in-depth analysis of potential impaired driving implications and street safety is assembled. Some have also indicated that they want to know more about any implications of additional public health and safety concerns.
Still, for others, passing the bill is incredibly important order to address the disproportionate impact criminalizing marijuana has had on people of color; in urban areas, in particular. Others have expressed hope that perhaps the measure could pass via a 2020 ballot referendum; a referendum that could provide any remaining legislators who have doubts with the assurances they need from local voters in order to take action.
What Else to Watch as Legislative Session Nears Its End
Gov. Cuomo and other lawmakers are also pushing for a number of other bills aimed at ending discrimination against LGBTQ individuals and women, calling for the expansion of the Equal Rights Amendment that would add sex to the list of what receives protection; alongside color, creed, race, and religion. This would have to pass in the form of a constitutional amendment, which would require passage by consecutively elected sessions of the Legislature, as well as a statewide referendum. An additional bill would also legalize paid surrogacy, which is not currently legal in the state of New York, and has been labeled another LGBTQ rights issue, as a number of gay couples cannot currently contract with an individual to carry a child on their behalf.
Contact Our New York Drug Defense Attorneys to Find Out More
Conviction for marijuana-related crimes here in New York still carry serious consequences. If you have been arrested for or charged with such a crime, or have experienced a civil rights violation here in New York, contact our experienced New York criminal defense attorneys at the office of Phillip J. Murphy today for a free consultation to find out how we can help.
democratandchronicle.com/story/news/politics/albany/2019/06/07/5-major-issues-watch-new-york-lawmakers-ready-end-session-push/1371216001/
democratandchronicle.com/story/news/politics/albany/2019/06/05/recreational-marijuana-new-york-few-votes-short-in-senate/1340332001/