New York's Police Secrecy Law Prevents Addressing Police Misconduct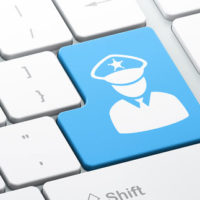 For a number of years, a New York state police secrecy law has kept a number of families with loved ones who were killed by the police in the dark when it comes to obtaining relevant police misconduct disciplinary records and evidence from grand jury investigations. As a result, these families are rarely able to obtain closure and transparency in response to wrongfully losing their loved ones.
The law is known as Section 50-a, and it has served as a significant roadblock to police building trust with communities. A number of organizations are now fighting for its repeal by urging New York Gov. Andrew Cuomo to enact the NY Safer Act.
History of Section 50-a
The secrecy law was enacted in 1976 under New York's Freedom of Information Laws in an effort to protect police officers from potentially being cross-examined by defense counsel over "irrelevant material contained in their personal files." However, the interpretation of this law has been broadened by recent administrations and resulted in what is essentially the complete elimination of access to those files unless one is able to obtain a court order. This means there are hundreds–if not thousands–of secret internal files of police officers that have committed offenses that arguably merit firing; which no one can examine and thus use to hold these officers accountable. As a result, police misconduct in New York is more secretive than any other state in the United States.
In addition, it takes years and multiple investigations for any disciplinary proceedings to be brought against any officer here in New York; even in cases where bodies such as the Civilian Complaint Review Board have already charged these officers with a reckless conduct, for example. In other words, due to section 50-a, unless a police officer is fired, the victim's family has to get a court order to find out if the police officer has been disciplined at all.
A Call For Change
As a result of this injustice, New York City Mayor and even New York Police Department Commissioners have called for changes to the state law which would allow for disclosure of disciplinary cases after adjudication; at a minimum. As of now, public employees who have the most authority and power over civilian lives also happen to be the least accountable due to the limitations imposed by the state civil rights law. In fact, no New York police department officer has been fired due to violating federal civil rights since 1994. According to reports, out of thousands of complaints reviewed in connection with incidents that occurred between 2009 and 2014, only one officer has been disciplined.
You Still Have Rights: Contact Our New York Civil Rights & Criminal Defense Attorneys
Still, families of victims do have the right to seek a settlement from the city, as the family of Eric garner did in 2015 in the amount of almost $6 million. Now, the state Supreme Court has also been petitioned to release the misconduct records for the officer involved in Garner's case.
There is no question that families who have lost their loved ones due to police misconduct deserve accountability and transparency. If you have any questions and concerns about this issue and other criminal defense, civil rights, and police misconduct issues, contact our experienced New York criminal defense attorneys at the office of Phillip J. Murphy today to find out more.
Resources:
changethenypd.org/safer-ny
nbcnews.com/news/us-news/police-secrecy-law-keeps-public-dark-about-police-misconduct-n1006786