NYPD & New York City Sued For Misusing Arrest Records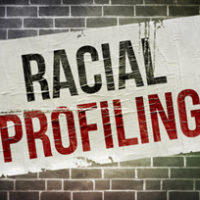 On April 24th, a class action lawsuit was filed against the NYPD police department and the city of New York alleging that the department illegally kept and accessed sealed arrest records in order to target particular communities for investigations and law enforcement activities. The lawsuit alleges that the department used the records in the everyday course of routine police work to specifically target people who have never actually been convicted of a crime in order to increase arrests, harsher penalties, and department investigations.
The complaint specifically alleges that the NYPD illegally cataloged information from 400,000 different arrest records, 300,000 of which only related to blacks and Latinos, specifically; thus, disproportionately targeting those minority groups for arrest. One of the plaintiffs listed in the lawsuit was victimized by the police using a very old photo of him in a lineup for a robbery that he had nothing to do with years later, causing him to have to fight for over a year to defeat a charge he had nothing to do with and costing him his job and the chance to go to college.
Legal Violations & Racial Profiling
Accessing sealed arrest records violates the due process, statutory, and privacy rights of thousands of people, as well as a New York Procedure law, which prohibits the use or disclosure of records related to arrests and prosecutions that terminate in someone's favor (i.e. without a conviction). Fingerprints and photographs are also supposed to be destroyed or returned to the arrestee.
These laws were designed to prevent the stigmatization of people who were arrested for felonies or misdemeanors and ultimately not convicted. Charges like these are often dropped precisely because, as the complaint alleges, police follow a pattern of targeting predominantly black and Latino neighborhoods in the pursuit of minor offenses.
Those who brought these allegations claim that this has been going unnoticed for years, and was only detected once criminal defense attorneys started to notice sealed arrest being information used by prosecutors in cases, indicating that the NYPD did not only use this information internally, but also disclosed it to the media and prosecutors. In this sense, the department has been marking, punishing, and tracking thousands of people on the basis of mere allegations of criminal conduct each year.
New York Criminal Defense & Civil Rights Attorneys
This is an issue that is becoming of increasing importance as police departments around the country collect and share massive amounts of data in assembling and using predictive policing technologies.
If you have been unfairly targeted by the NYPD as the result of a past arrest record, contact our attorneys at the office of Phillip J. Murphy today to find out how we can help. We serve clients throughout New York and New Jersey.
Resources:
courthousenews.com/arrestees-claim-nypd-uses-data-from-sealed-cases/
courthousenews.com/wp-content/uploads/2018/04/NYPD-Info.pdf