Obama Commutes Sentences, Making Statement about Nonviolent Drug Offenses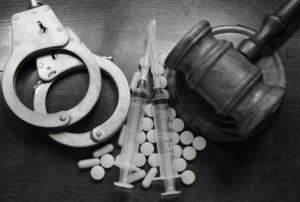 On October 6th, President Obama commuted sentences for 102 federal prison inmates incarcerated for drug crimes, providing justice for individuals who were automatically cast as "career offenders" under federal law years ago and who were subject to unfair minimum mandatory sentencing. This brings the total number of sentences the president has commuted to 774, with many of them resulting in commuted sentences reduced to four months; others with release dates in 2017 or after.
Some of those individuals included people who had life terms—punishment which far exceeded what would otherwise be appropriate—simply because they were subject to a mandatory life sentence for a series of nonviolent drug offenses. President Obama's latest actions will allow hundreds of people to have access to reentry programs and return to their families, having the opportunity to make contributions to society at large and (hopefully) placing pressure on Congress to finally pass much-needed criminal justice reform bills.
How Mandatory Minimum Sentences Are Unjust
Mandatory minimum sentences have long been a problem for our criminal justice system. For example, federal prosecutors have the power and resources to threaten defendants who insist on their trial rights by leading them to believe that they will be convicted for longer sentences if they go to trial instead of simply pleading guilty. And, in fact, according to the New York Times, on average, federal defendants who refuse to waive their right to a jury trial do receive sentences that are three times longer than those who plead guilty. Combine this with the mandatory minimum sentencing laws, and you get a judge who is completely powerless to ensure that justice is done, even if they think a sentence is far from appropriate. This may be one reason why 97 percent of all federal convictions are the product of guilty pleas.
In other words, mandatory minimum sentencing laws have led to "a throw-away-the-key culture," with long, unproductive prison terms that do nothing but cost taxpayers money.
Necessary Changes
While Congress clearly needs to pass federal laws which reform mandatory minimum sentencing laws, judges could also scrutinize charges brought by prosecutors when defendants choose to go to trial over pleading guilty. They have the ability to ensure that trial charges are not disproportionate to what the defendant is accused of doing. In addition, our system must ensure that guilty pleas are not coerced, as well as build in some checks and balances when it comes to prosecutors who take a case to trial and those who make the decision concerning charges.

An Attorney Who Cares
Have you been the victim of an unfair interrogation, trial, or sentencing? Contact Phillip J. Murphy, criminal defense attorney at law. He provides the very best in legal advice and representation to criminal defendants in Bergen County, New Jersey, Rockland County, New York, and surrounding areas.
Resources:
thehill.com/blogs/pundits-blog/crime/299719-congress-dont-punt-on-criminal-justice-reform
nytimes.com/roomfordebate/2012/08/19/do-prosecutors-have-too-much-power/the-problem-with-mandatory-minimum-sentences