Officials Found Linked To Drinking Water Crisis Face Criminal Prosecution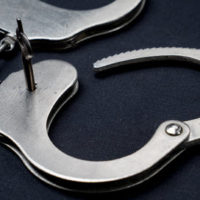 At this point, most-everyone has heard about what happened in Flint, Michigan concerning the lead-contaminated water crisis; however, many might still be surprised that the officials behind the decision-making process that led to the crisis are being prosecuted for crimes (in addition to losing their jobs as officials). As of this month, at least two former officials have been implicated in contributing to the crisis, and are now being charged with committing false pretenses, conspiracy to commit false pretenses, misconduct in office (a five-year felony charge), and willful neglect of duty.
Although this particular health and environmental crisis took place in Flint, Michigan, it has cities all over the country now scrambling to ensure that their water is safe for human communities nearby. In fact, the city of New York just announced that it would be changing how it tests for lead in schools' water, finding more metal even as they made this announcement. Because of what appears to be a growing crisis concerning our drinking water, it is worth looking, in general, at crimes related to misconduct in office, in particular.
What Happened in Flint?
In the case of Flint, several officials were found to have played a role in switching the city of Flint from the Detroit water system to the temporary source of Flint River while the city was waiting on the completion of a pipeline. This switch to corrosive river water is what caused lead to leach from the city's pipes into the drinking water, not only leading to numerous health-related issues related to lead exposure, but also now being linked by experts to the deaths of 12 people via causing Legionnaires' disease outbreaks.
Government Officials & Criminal Charges
While most officials have contracts explicitly stating that actions they take in their official capacity are on behalf of the government entity they work for, that does not mean that they are immune from criminal prosecution. Official misconduct is defined as the commission of an unlawful act done in an official capacity/in the performance of official duties. However, the question ultimately becomes: what can be considered illegal under these circumstances? Some courts have gone insofar as to describe the act as being done through inattention, ignorance, or malice, as well as somehow interfering with the performance of official duties.
Criminal Defense Attorney Serving New Jersey & New York
If you or someone you know has been charged with a misdemeanor or felony crime in their capacity as a government official, it is unwise to assume that, due to the nature of acting in an official capacity, the charges will automatically be dismissed. You need to speak with an experienced criminal defense attorney to discuss your options as early as possible.
Our office can help. Criminal defense attorney Phillip J. Murphy has been representing individuals accused of crimes throughout New York and New Jersey for over 25 years. Contact us today for a free consultation.
Resources:
nytimes.com/2017/02/03/nyregion/new-york-dept-education-lead-water.html?_r=0
detroitnews.com/story/news/michigan/flint-water-crisis/2017/01/29/flint-defense/97217362/