Penalties For Asylum Fraud In New York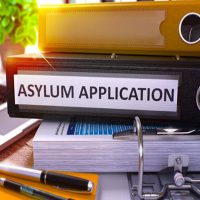 There are many types of immigration fraud that you must avoid in New York. Perhaps the most obvious example is marriage fraud, which involves fraudulently "marrying" a US citizen in order to get a green card. But another type of immigration fraud that is becoming quite common is asylum fraud. The prevalence of this crime is due to the high number of countries dealing with war, impoverishment, and human rights abuses – causing many people to seek legitimate asylum in the United States. But what happens if you lie when seeking asylum in New York? Let's find out:
Two New York Lawyers Sentenced for Asylum Fraud 
On May 31st of 2023, the Justice Department announced that two Brooklyn-based lawyers had been sentenced to various prison sentences for asylum fraud. One lawyer received six months in prison, while the other received 2 years. These lawyers ran a law firm that allegedly catered mostly to Russian and Eurasian nationals. Apparently, these lawyers were encouraging their clients to lie under oath when applying for asylum.
Specifically, the clients were told to falsely claim that they were LGBTQ individuals in the hopes that this would give them an advantage in their asylum applications. The logic was that since Russia has been linked with the persecution of these individuals, this would result in an acceptable asylum claim (despite being based on lies). The lawyers seem to have known full well that these clients were not in fact LGBTQ.
The lawyers even went so far as to invent entire life stories for their clients, and these stories were filled with incidents of persecution that never actually happened. At some point, immigration officials started looking into these details and discovered quite a few irregularities. This shows that those who attempt asylum fraud run massive risks that can easily result in serious prison sentences.
It's worth noting that this type of fraud can lead to consequences for both immigrants and the law firms that facilitate this fraud. Going along with the advice of your lawyers is not a legitimate defense, especially since you are lying under oath and providing statements that you know to be false. The consequences for asylum applicants are slightly different in that deportation is a very real possibility. This is a consequence that many immigrants (including Russian nationals) have already experienced in New York. This makes it all the more important to speak with a lawyer and consider your legal options, as a solid defense strategy may allow you to stay in the country and avoid deportation.
Where Can I Find a Qualified Defense Attorney in New York? 
If you have been accused of asylum fraud, it makes sense to get in touch with a qualified New York defense attorney at your earliest convenience. Choose Phillip J. Murphy, Attorney at Law to pursue positive results right away. We can help you get started with a defense strategy to mitigate your legal consequences in the best way possible. Reach out today, because time is of the essence.
Sources: 
justice.gov/usao-sdny/pr/brooklyn-attorneys-sentenced-asylum-fraud-scheme
law360.com/articles/1679580/russian-involved-in-asylum-fraud-scheme-fears-deportation