Penalties For Real Estate Money Laundering In New York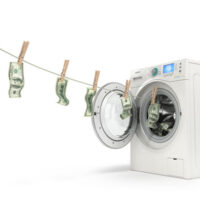 Like so many major cities around the world, New York is an attractive real estate market. Some individuals are simply attracted to the Big Apple because of its various attractions, while others see its real estate market as an opportunity to launder large sums of money. Real estate has emerged as one of the most popular and effective ways for criminals to launder money, but what happens if the authorities catch you? What are the consequences for real estate money laundering in New York?
If you have been accused of laundering money through real estate, it makes sense to get in touch with a qualified, experienced criminal defense attorney in New York. Although this is a serious offense, there are a number of effective defense strategies you can employ to prove your innocence. You can also strive for reduced sentences and other alternative outcomes.
How Do Criminals Use New York's Real Estate Market to Launder Money? 
According to one report, about 30% of all condos sold in Manhattan developments were sold to foreign investors or LLCs between 2008 and 2014. In many cases, real estate is used as a tax haven, as it sometimes offers greater benefits compared to an offshore bank account. When criminals set up LLCs, they can use these shell corporations to launder money. One of the most effective ways to do this is through real estate.
The basic premise is simple. You use cash from illegal sources to purchase a condo. These cash purchases are obviously suspicious, but real estate agents and sellers are unlikely to raise any concerns. They want to sell their residences and move on. And since the LLC conceals the true "actors" behind the money laundering scheme, pursuing criminal charges is relatively difficult anyway. 
New Laws Make it Harder to Use Shell Corporations 
New York is becoming wary of this issue, and lawmakers have introduced laws that make it more difficult to use LLCs to buy real estate and launder money. In 2019, the state introduced new laws that required LLCs involved in real estate to disclose all of its owners, managers, and agents. This came at a time when the popularity of New York as a real estate market was already diminishing, mostly because of increased Russia-U.S. relations (Russian oligarchs are among the most active buyers in Manhattan). 
The Penalty for Money Laundering in New York 
In New York, money laundering in the first degree is a Class B felony. It may result in a prison sentence of up to 25 years. You may also be fined an amount that is equal to the sums you were attempting to launder. In the case of real estate, this can equate to millions of dollars.
Enlist the Help of a Qualified Attorney Today 
If you have been accused of money laundering, reach out to skilled New York criminal defense attorney Phillip J. Murphy. We have dealt with a number of criminal cases over the years, including those related to money laundering and fraud. Homebuyers contribute to New York's economy, and they shouldn't face unfair treatment. Book your consultation today, and we can develop an effective action plan together.
Source:
theweek.com/articles/736313/how-foreign-investors-launder-money-new-york-real-estate