Penalties For Stealing Cryptocurrency In New Jersey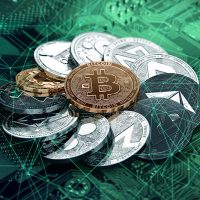 There are many misconceptions about cryptocurrency. For many years, people have assumed that cryptocurrencies are completely untraceable and anonymous. While this may be true in theory, it hasn't stopped numerous defendants from being tracked, traced, and prosecuted by federal authorities due to their involvement in the crypto world. Many crypto enthusiasts have a false sense of security, believing that they are free to carry out all kinds of fraudulent, criminal activities within the crypto world with no fear of consequences. However, you should know that the authorities are beginning to crack down on crypto-related crimes in New Jersey with ever-increasing frequency. This includes crimes related to the theft of crypto.
Hudson County Man Sentenced to 21 Months for Crypto Theft 
On May 23rd of 2023, it was reported that a Hudson County man had been sentenced to 21 months in prison for conspiring to steal approximately $500,000 worth of cryptocurrency from various accounts. He was eventually charged with conspiracy to commit wire fraud – to which he pleaded guilty. The scheme involved the victim's subscriber identity module (SIM) being swapped for another SIM that they loaded into a mobile device. This allowed the defendant and his conspirators to access the victim's accounts and recover his password.
From there, the process was simple: Log in to the cryptocurrency platform and drain the account. In the end, they made off with about $500,000 worth of cryptocurrencies. It should be noted that the defendant has been ordered to pay the full sum of these losses in restitution. In addition, he was sentenced to three years of supervised release.
New Jersey's Tough Stance Against the Crypto World 
This case highlights New Jersey's tough stance against the crypto world. In the past, state legislators have vowed to make the crypto world "industry friendly," and they continue to take steps that they believe will protect consumers from potential fraud and theft. On May 18th of 2023, New Jersey AG Matthew Platkin issued a Cease and Desist Order to two entities involved in the crypto world, forcing them to stop marketing unregistered cryptocurrencies and NFTs. These sales were apparently violating the state's securities laws and regulations. Specifically, the state argues that these companies falsely marketed the "TruthGPT Coin" as an AI-powered model. Apparently, this coin has nothing to do with artificial intelligence.
Where Can I Find a Qualified Criminal Defense Attorney in New Jersey? 
Whether you've been accused of stealing a car, cash, cryptocurrency, or any other item of value, it's always a smart idea to get in touch with a New York criminal defense attorney as soon as possible. With help from a qualified attorney such as Phillip J. Murphy, Attorney at Law, you can fight for your rights as effectively as possible. Reach out today, and we can get started with a solid defense strategy based on your unique situation.
Sources:
justice.gov/usao-nj/pr/hudson-county-man-sentenced-21-months-prison-conspiracy-steal-cryptocurrency
lexology.com/library/detail.aspx?g=52072439-0fe9-4b1c-ac0b-8c2605dd9337