Pittsburgh Shooter Charged With Federal & State Homicide & Hate Crimes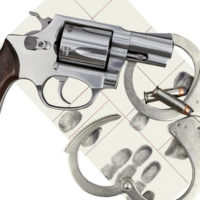 The mass shooting at the Pittsburgh Synagogue that killed 11 people involves the overlap of criminal charges (criminal homicide, aggravated assault, and ethnic intimidation), hate crimes (obstruction the free exercise of religious beliefs), and civil rights issues. Armed with a number of assault rifles and handguns, the suspect allegedly opened fire inside the synagogue while shouting anti-Semitic slurs, killing 11 congregants and wounding several police officers and others.
It was a rampage described as among the deadliest that has ever occurred against the U.S. Jewish community. Some within the FBI have even called it the "most horrific crime scene" they have ever seen. According to reports, the identified assailant proceeded to surrender after exchanging gunfire with officers and barricading himself in the building. Below, we discuss some of the specific charges and civil rights concerns associated with the incident.
Federal & State Charges
As a result of the incident, the shooter has been charged with 29 counts of federal crimes of violence (based on federal civil rights laws prohibiting hate crimes) and firearms offenses, including:
11 counts of Obstruction of Exercise of Religious Beliefs Resulting in Death;
11 counts of Use of a Firearm to Commit Murder and in Relation to a Crime of Violence;
Four counts of Obstruction of Exercise of Religious Beliefs Resulting in Bodily Injury to a Public Safety Officer; and
Three counts of Use and Discharge of a Firearm During and in Relation to a Crime of Violence.
He has also been charged with a number of state charges, including criminal homicide, criminal attempt, aggravated assault, and ethnic intimidation. The shooter reportedly displayed a history of making anti-Semitic statements on a number of websites.
 Hate Crimes on the Rise with Upcoming Election
The incident comes amidst what many would call a "vitriolic" midterm election, which could very well be connected to a number of hate-related crimes and speech committed throughout the country of late. The massacre was the third mass shooting that has occurred in a house of worship just within the last three years and comes amidst increasing debate and rise in concerns in general over illegal immigration and hate crimes. Many have indicated that these events are part of an increasingly hostile political rhetoric encourage by our current administration, which many believe has arguably, at times, encouraged a certain amount of nationalism and acts of violence.
Contact Our Criminal Defense & Civil Rights Attorneys to Find Out More
While, of course, acts of terrorism and violence are never acceptable, there is sometimes a thin line between first amendment rights and what constitutes a hate crime. If you have been charged with a crime or have been the victim of a civil rights violation in New York or New Jersey, contact Phillip J. Murphy, Attorney at Law, today to find out how we can help.
Resources:
nypost.com/2018/10/27/inside-accused-mail-bomber-cesar-sayoc-jr-s-violent-history/
justice.gov/usao-wdpa/pr/statement-filing-federal-charges
nytimes.com/2018/10/27/us/active-shooter-pittsburgh-synagogue-shooting.html